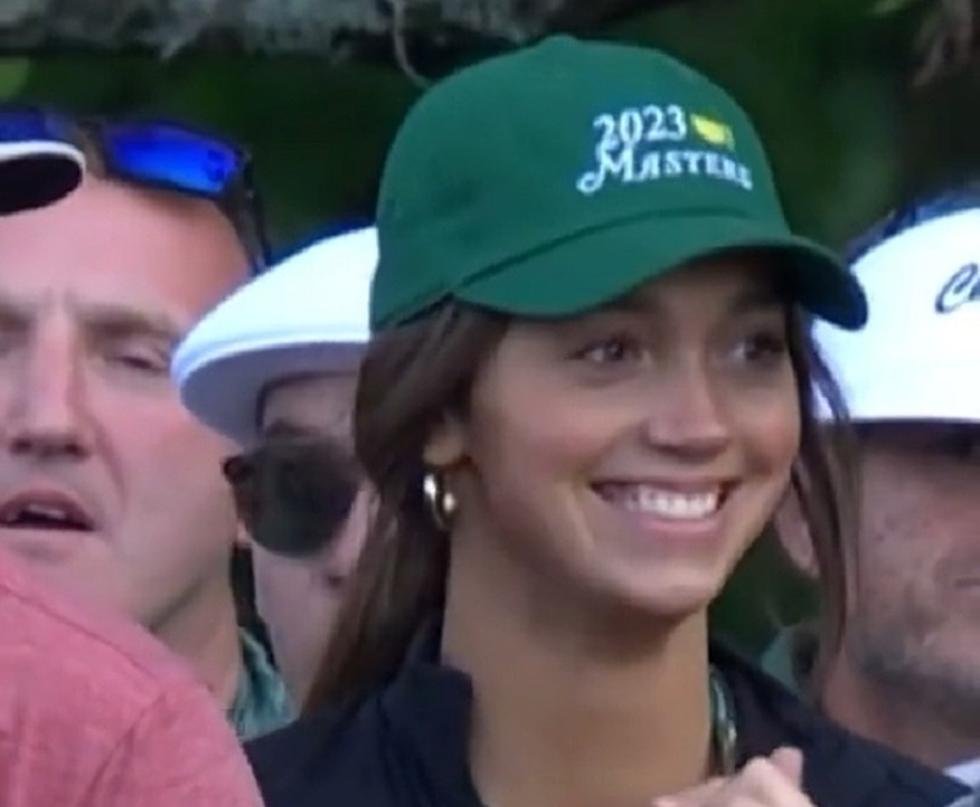 Turns Out, That Really Hot Girl At The Masters Is A Texas College Cheerleader
Tiktok-User @double.bogey
We're in love...
It's not often that we write about golf around here, but when there is a Lubbock connection, it's kind of a big deal. When it involves a Texas Tech Cheerleader going viral at the biggest tournament of the year....then yes, you have our undivided attention.
Meet Aaliyah Kikumoto. Last weekend, she attended The Masters in Augusta, Georgia with her father, and was quickly captured by the TV Cameras observing the action on the 16th hole. The TikTok account known as @double.bogey posted video of her and echoed the sentiments of golf fans, and red-blooded single men by declaring that they feel like they had fallen in love with someone they had only seen for "15 seconds".  At first, she appeared to be a little bored, but then brightened up.
At that point, the question on everyones minds was "who is that girl?" Well, after some serious internet stalking errr, investigation, Aaliyah, and her connections to Texas Tech were out there for all the world to see. Her dad, wearing a Texas Tech hat at the tournament, also helped narrow it down.
The New York Post, also took notice...
Turns out, that while Aaliyah is a native of Colorado, she is also a Tech student and cheerleader, posting lots of photos of herself in her spirit garb on Instagram:
Yep. She's one of us.
Of course, as the story started to catch fire, Aaliyah herself acknowledged that she was the one they were talking about by posting a photo from Augusta, using the hashtag #themastersgirl.
This continues to prove that in all ways, It's All West Texas. Even at one of the biggest sporting events in the world.
Huggable Lubbock Television Personalities
A list of TV personalities in Lubbock that we'd like to hug.
These Girls From Texas Went Missing In March
25 Girls from Texas who went missing in March are still missing as of April 10, 2023. These girls are from all across the State of Texas. Girls went missing from Dallas, San Antonio, Amarillo, Hockley, Houston, Odessa, and other cities across the state. They also range in age from 2 years old to 17. Please look through the pictures and see if you recognize anyone. Let's bring these girls home to their families.
22 Top Moments from the Texas Tech Gigapixel Photo
I spent way too much time on this gigapixel photo and enjoyed every minute of it.