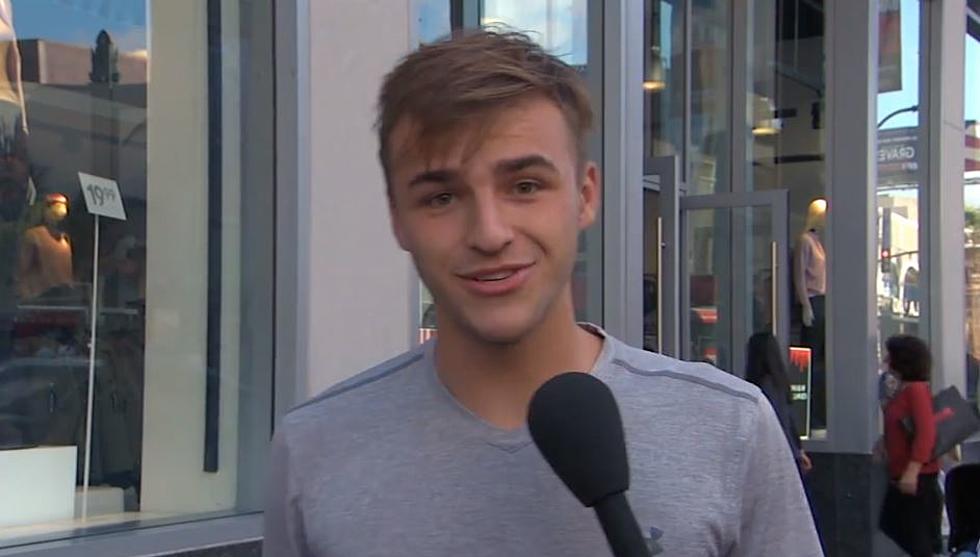 Funny Times When an EP Server Blasted His Boss on Jimmy Kimmel
via Jimmy Kimmel Live Facebook
In 2016 we all got a kick out of one El Pasoan who vented about his boss on Jimmy Kimmel Live. That El Pasoan was Andrew who was a server at Village Inn. The segment Andrew was a part of was filmed in October and interviewing pedestrians on National Boss's Day.
Enter your number to get our free mobile app
Lucky for us, Andrew happened to be at the right place at the right time that day. Andrew got picked out to particpate in Hide & Speak on National Boss's Day. In my opinion I am glad they played Andrew's last because like they say always save the best for last.
Andrew had no problem calling out his boss at Village Inn and letting people all around who watch Jimmy Kimmel Live about it. If you never knew about this just check out the video to catch you up by clicking here. Even time after Andrew's appearance on Jimmy Kimmel Live he continued to still work at Village Inn.
Despite the negative things that were said Village Inn still kept Andrew around. The location Andrew had been working at that time was off N. Mesa St. and Sunland Park Dr. before making the move. I haven't been to Village Inn's relocated spot that's near Balboa Rd. but been curious about something.
It's been a long time since Andrew became a local celebrity and wondered if he moved on from Village Inn. It's been a few years since Andrew's fame came about and curious if you've spotted him serving elsewhere. Feel free to share if you've spotted Andrew going above and beyond with his serving skills in the poll below.
TOP 10: The best holiday TV specials of all time, ranked
10 Old Fisher Price Toys That Are a Blast From The Past