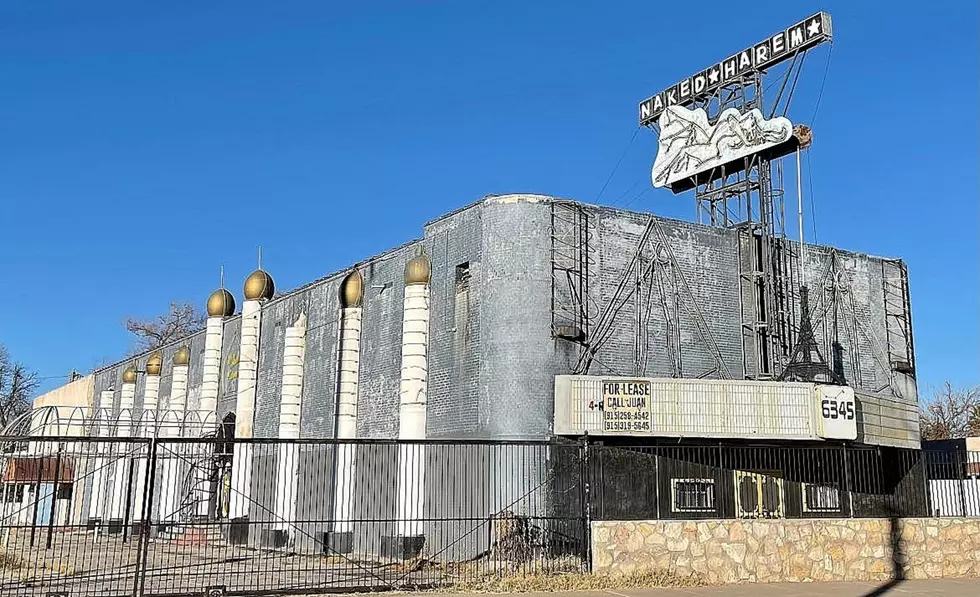 El Paso's Favorite Purple Palace Will Soon Transition into Wellness Haven
Tricia Martinez
El Paso's infamous Naked Harem, widely known to the locals as "The Purple Palace", will soon undergo a makeover; they're taking that street walker and turning her into a "Pretty Woman"!
According to KFOX, the Naked Harem, which shut down in 2003, was seized by the county over ten years later in 2014. The building was then donated by the DA at the time, Jaime Esparza, to the county under Chapter 59 of the Texas Code of Criminal Procedure. Under that chapter, the building must be used to provide mental heath, drug or rehabilitation services.
Enter your number to get our free mobile app
Discussions about what to do with the former gentlemen's club began almost two years ago and now it looks like we know what will become of the vacant lots at 6295, 6315 and 6345 Alameda. In accordance to Chapter 59 the area will become a wellness center that will focus on helping to provide mental heath, drug or rehabilitation services to those in the community who are struggling.
According to KFOX, residents in the area are more than happy to welcome a place where citizens can go and better themselves, some even going as far as calling it a blessing- especially when for years, the Naked Harem brought more bad than good.
KFOX reports that the County Commissioners approved $500,000 to go towards either the design or demolition of the building site- which could mean that the Purple Palace could get knocked down completely!
What are your thoughts on the Naked Harem being turned into a wellness center? Let us know in the App Chat! At least it isn't being turned into a church, like some other former strip clubs were!
You Had to Be There: El Paso Edition