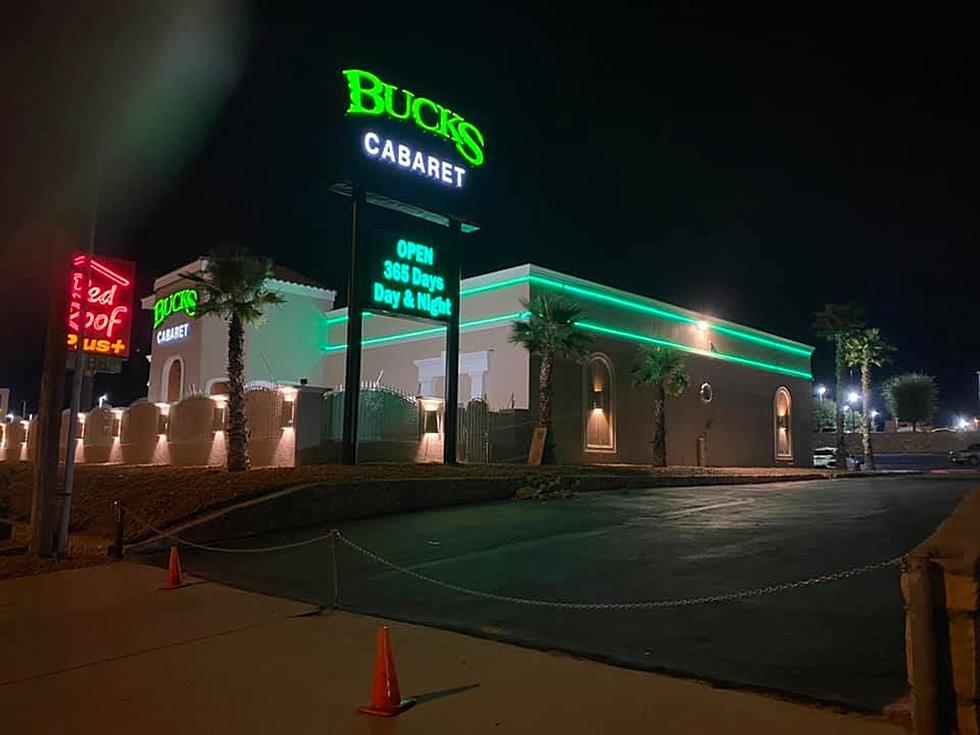 A Strip Club with a Huge Menu is Opening in El Paso
Buck's Cabaret via FB
Buck's Cabaret is opening its first El Paso location this Thursday. Buck's already has locations in Texas, Ohio and South Carolina, to name a few. One of the things that sets Buck's apart from the crowd is its extensive menu. For most strip clubs, "dine in" usually means "there's a snack machine in the lobby that SOMETIMES has Frito's in it".
Buck's however, takes a lot of pride in what their kitchen has to offer. Based on their menu for their Dallas and Ft. Worth locations they have 22 oz. ribeyes, salads, ribs, burgers, and a whole lot more.
Seafood? You bet! The Dallas menu says they have shrimp scampi, calamari, and blackened tilapia. With all these options, don't be surprised if you go home smelling like fish! I recommend the snapper!
Rice Pilaf. As in, "Pilaf that top and share my rice!"
Tacos. Lots and lots of tacos. The spicier the better!
Enter your number to get our free mobile app
The Buck's BLT. Bacon, lettuce, and ta-ta's?
They don't have a cream pie on the menu but they DO have a creamy cheesecake.
There are plenty of salad options. Chicken Caesar, Chef…Buck's Cabaret is a great place for a tossed salad.
Pulled pork? Yep, you can get your pork pulled at Buck's…but it'll cost ya!
Do you like steak? Get it with "bone-in"!
Their menu also says they have "flat-bread" which I think is a fancy name for "pizza". Anyway, the bread is the only thing that's flat at Buck's Cabaret.
The one thing they don't have at Buck's is crab. At least, I don't see it anywhere on the menu. So, I think I can confidently say, "You won't get crabs at Buck's Cabaret".
25 Celebrities Who Have Stayed at The Historic Hotel Paso del Norte