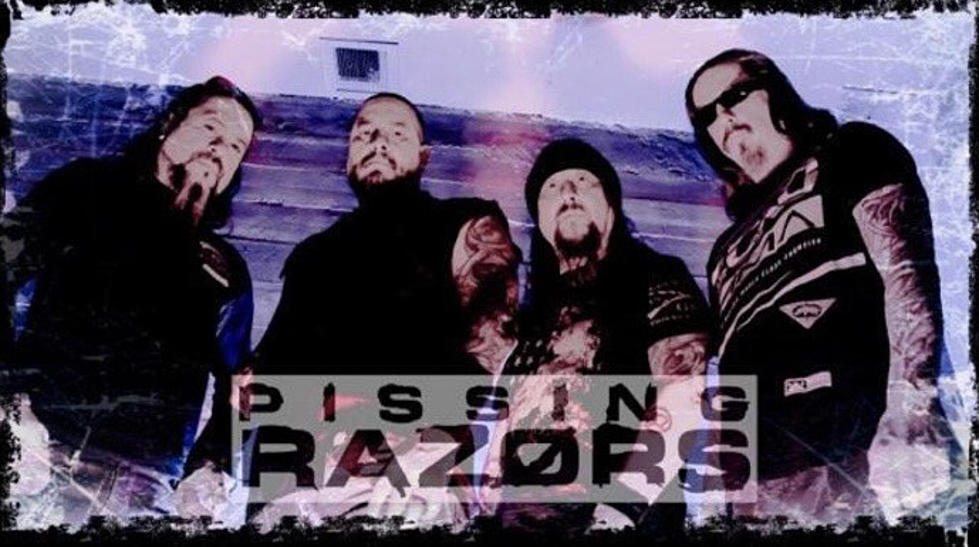 El Paso Rockers P. Razors Return With New Single
Jamz Rockmoore/Strange Daze Productions
In the last year or so, we've seen an ABUNDANCE of new music coming from the Borderland. Some of those bands are brand new or have been around for a few years, while others have been around for a WHILE & show NO signs of stopping.
Pissing Razors was formed back in 1994, making them one of the longest lasting bands from El Paso, TX. During that time they've been performed & toured with bands such as System of A Down, Fear Factory, Static-X, Ministry, Cannibal Corpse & even became great friends with Pantera, including the late great Dimebag Darrell & Vinnie Paul. The lineup consists of lead singer Joe Rodriguez, drummer Eddy Garcia , bassist Geo Gomez & guitarist Mat Lynch. Together they've rocking & representing El Paso for over 27 years... & they ain't done yet.
Pissing Razors released two singles "Left For Dead' & "Crushing Grip"  from their upcoming album "Eulogy Death March", which will be mixed & mastered by Sterling Winfield (who has also produced for Pantera, Damageplan & Hellyeah) and is expected to be released later on this summer. For 2021, Pissing Razors are back with a new single (that's actually a cover originally by Nailbomb), "Wasting Away" ,featuring guest vocals by Steev Esquivel from SKINLAB. The song was produced at Krank Recording Studios in El Paso, Texas, engineered and mixed by Eddy Garcia.
The video was recorded by their photographer & videographer Jamz Rockmoore/Strange Daze Productions & Pissing Razors has said that once the album is complete, they do plan on going back on tour to promote the new album.
You can hear Pissing Razors on Q Connected & if you want to submit your music for the show, you can send it right HERE or email me at daniel.paulus@townsquaremedia.com
Q Connected every Sunday Night at 10pm on 95.5 KLAQ.
SEE: 30 Toys That Defined the '70s