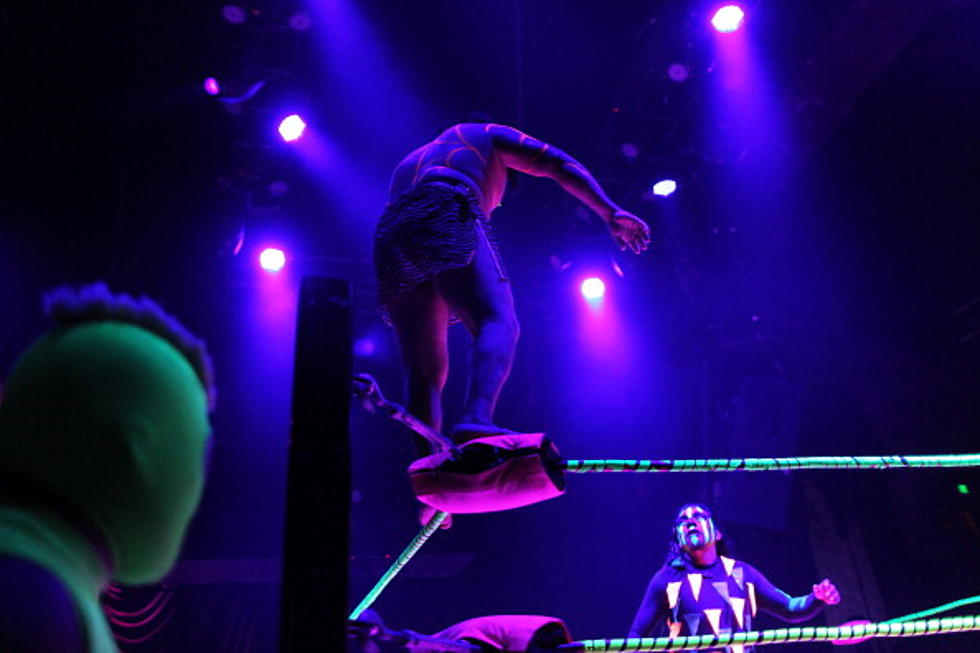 Chucomania Will Kickoff Spring In El Paso In the Most Amusing Way
Getty Images
All the things some El Pasoans love to do in El Paso will be at one spot in the Northeast part of town. Have you ever noticed or kept tabs on the spots in El Paso that tend to gather a crowd? Usually where I have noticed people in El Paso flock to where there is either good food, drinks, a car show, or even an eating competition.
Enter your number to get our free mobile app
Well if you love all those things then you can find them at Chucomania on the day just before spring starts. When you mix Chuco Barbas and Lucha League Wrestling together, you get Chucomania.
So consider your plans booked for Saturday, March 19 if you're down for some good food, drinks, and entertainment with your friends or family. Plus, this charity event will benefit Reach for the Star as mentioned on Chucomania's page.
Chucomania is a free public event that you are invited to go and be a part of especially if you love local events. So if you're down to support a charity event that will include a car show, some great beats by local bands, DJs, and Lucha Wrestling, don't miss out.
But besides that entertainment, Chucomania will also have the type of entertainment that will have you on the edge of your seat or screaming. Usually, those are the kind of emotions someone would feel while watching a wing-eating competition.
Plus you can maybe even do a little shopping since there will be vendors out there as well. You can catch Chucomania at The Shack Wings & Brews the Northeast location at 4726 Woodrow Bean Transmountain Drive. If you want more details about the wing eating competition, being a vendor, or in the car show just click here for further details.
KEEP READING: 10 classic board games that will take you way back