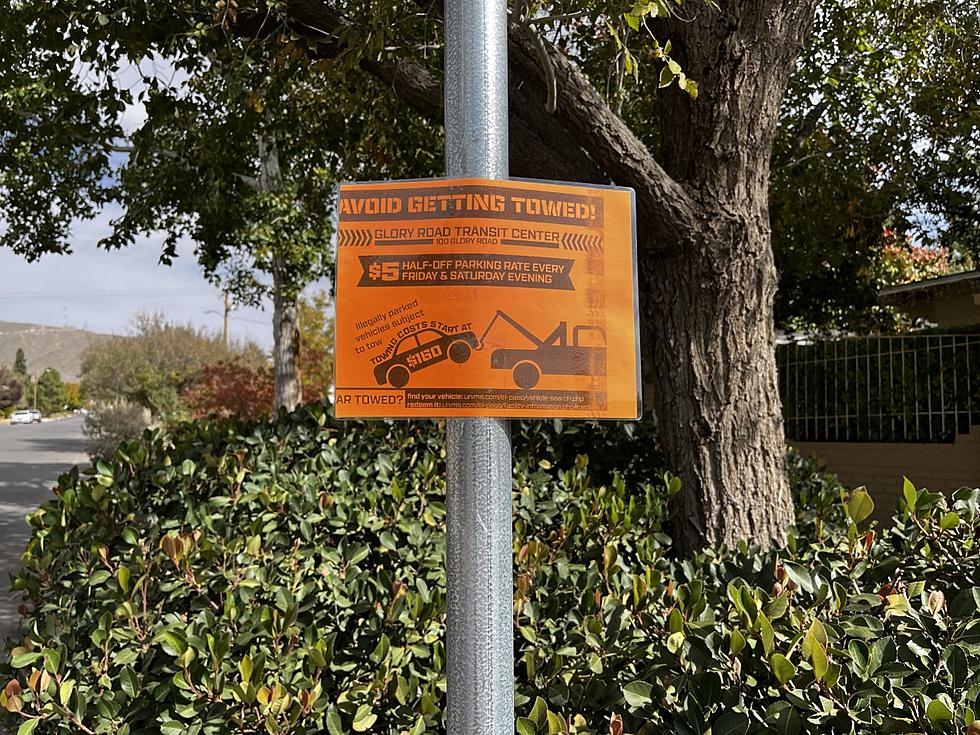 Avoid Getting Towed & Watch Where You Park When Partying On Cinci
Lisa Sanchez
This past weekend, the City of El Paso began towing vehicles that were parked illegally or without a permit around the Cinci Entertainment District. For years, the residents in the Kern Place neighborhood have complained about the parking situation on their streets.
People heading to the Cincinnati Entertainment District have parked on their streets and left a mess for them to clean up. Alcohol containers, cigarette butts, fast-food wrappers, and even drug paraphernalia have been found in their front lawns and driveways. While the trash is enough to irritate residents, there have also been damaged vehicles and properties due to the partiers. People have hit mailboxes, vehicles parked on the street, pedestrians, and more by driving recklessly in the area and residents have had enough. There have been calls for more police presence but that still didn't stop some of the violence, property damage, and theft from homes. So now, the City of El Paso says they will be enforcing parking rules in the neighborhood. And residents are saying it's about time.
Starting last Friday, the City of El Paso is now towing vehicles that are parked illegally on streets that are for residents only. Residents who qualify must have a parking decal displayed on their car to park on the street. Any vehicle parked there without a decal will be towed away. Towing fees start at $160. A parking citation will also be issued, which is an additional $55 fine.
If you parked in the neighborhood and your vehicle was towed, you can find your vehicle by visiting this website. From there, you must claim your vehicle here.
Enter your number to get our free mobile app
8 Of The Biggest Driving Pet Peeves In El Paso