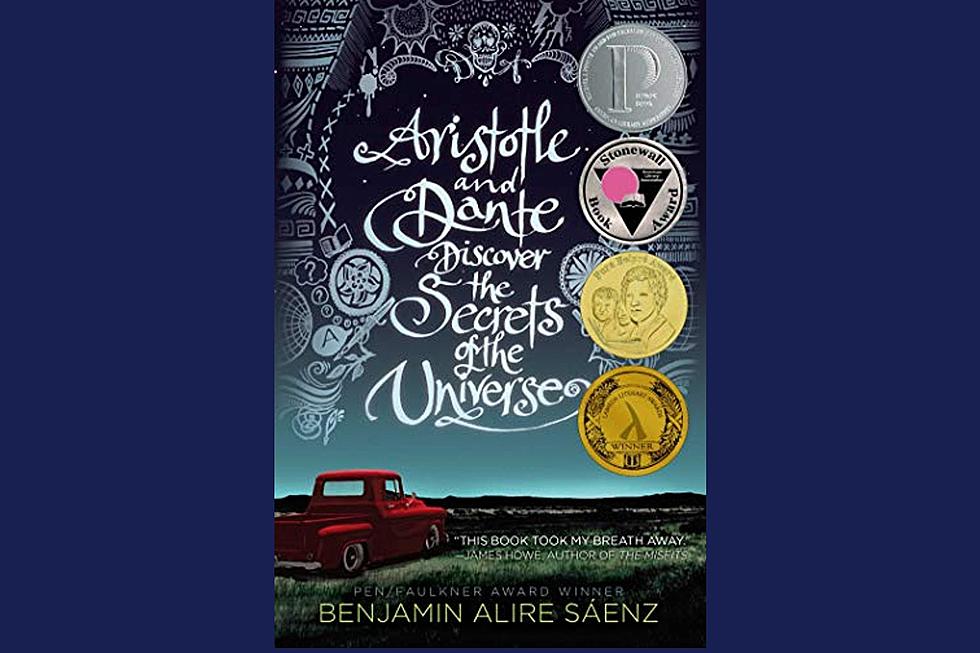 5 Highly Recommended Books that Feature El Paso
Simon & Schuster Books for Young Adults
If you heard the recent episode of "What the Buzz" where I have Lisa as a special guest, you may have heard us talking about how we are struggling to do one of our favorite hobbies- read!
Lately I've been having trouble concentrating on the books I want to read. After recording our episode I decided to give another go at reading and see if I could finally finish the book I had started months ago- Gods of Jade & Shadow by Silvia Moreno-Garcia.
I finally got into a great groove with my reading and was able to read a few chapters before calling it a night when to my surprise, the Sun City was referenced!
Of course, my little born and raised El Paso heart skipped a beat!
Enter your number to get our free mobile app
I'm one of those people who get excited when El Paso is referenced in a show, book or movie- so of course I was happy to see that Casiopea's journey in the book led her to El Paso, if only for a short while.
Well, this led me on a hunt for books that either are set in El Paso, or at the very least reference El Paso. Here are five highly recommended books that you should check out if you want the Sun City as a backdrop!
Gods of Jade and Shadow by Silvia Moreno Garcia
Let's start with the one I'm currently reading. Although this one is set in Mexico City in the Jazz age- our protagonist Casiopea is on a journey with the Mayan God of Death that eventually leads her to El Paso. While in El Paso she visits San Jacinto Plaza and even references the alligators at the Plaza.
The Baker's Daughter by Sarah McCoy
Set in both El Paso & Germany, this one focuses on an El Paso reporter whose assignment to interview a German baker in town leads to memories of WWII and whose lives eventually intertwine.
The Confessional by J.L. Powers
Set on the border, when longtime animosities between a Mexican and a white American student at a Texas high school finally flare into violence, one ends up in the hospital with a broken arm and a fractured ego. A few hours later, the other ends up dead and everyone is a suspect.
The Smell of Old Lady Perfume by Claudia Guadalupe Martinez
This one was published by Cinco Puntos Press which is a publisher here in El Paso. It tells the story of Chela Gonzalez and her family. When Chela's father has a stroke, her grandmother comes to help. The house fills up with the smell of her old lady perfume, a smell that carries with it sorrow and loss. And now this is the next book I want to read.
Aristotle & Dante Discover the Secrets of the Universe by Benjamin Alire Sáenz 
This one has so many great reviews that it should definitely be added to your reading list.  The novel follows two Mexican-American teenagers, Aristotle "Ari" Mendoza and Dante Quintana, their friendship, and their struggles with racial and ethnic identity, sexuality, and family relationships. This one is also being adapted for the big screen.
SCARY: El Paso High Ghost Girl & 14 Other Undeniably Creepy Listener Submitted Ghost Pics