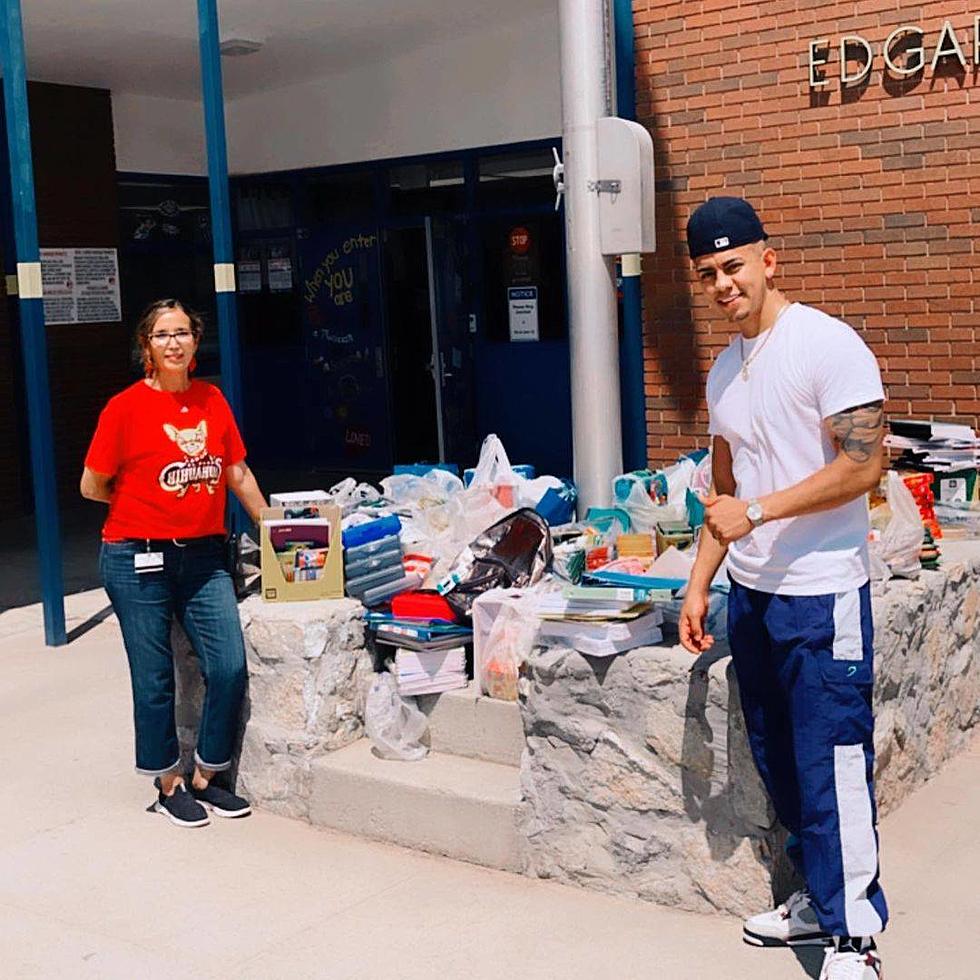 YouTube Celebrity Danny Cashout Donated Supplies to an EP School
via El Paso Independent School District Facebook
There is a local celebrity you are probably subscribed to on YouTube. Danny Cashout is a YouTube personality and local influencer in El Paso. You may have even spotted Danny Cashout on Cincinnati Street where the bars are.
Enter your number to get our free mobile app
He is the guy who would play trivia with tipsy people at the bars. He would reward random party people money that is if they answered the trivia correctly. For example, he asked a girl about how many numbers are in the alphabet.
It is no wonder Danny Cashout targeted the people with a good buzz going on. Because one young lady answered 26 when in fact there are actually zero numbers in the alphabet. You can check out that clip of his drunk trivia at a price down above.
Well, Danny Cashout is one hell of a local influencer and it shows with his latest deed. One weekend he held a car meet with his followers for the purpose of a school supply drive. Danny Cashout decided to help out the school he had attended when he was in grade school.
Danny Cashout donated a ton of school supplies they received to Park Elementary School. The El Paso Independent School District shared Danny Cashout's good deed for all to see on their Facebook page. Despite the craziness Danny Cashout gets into, he's still a humble dude wanting to help others. You can see a couple of videos above of the shenanigans he gets into from time to time.
CHECK THEM OUT: 100 years of Christmas toys, gifts and fads
10 Old Fisher Price Toys That Are a Blast From The Past