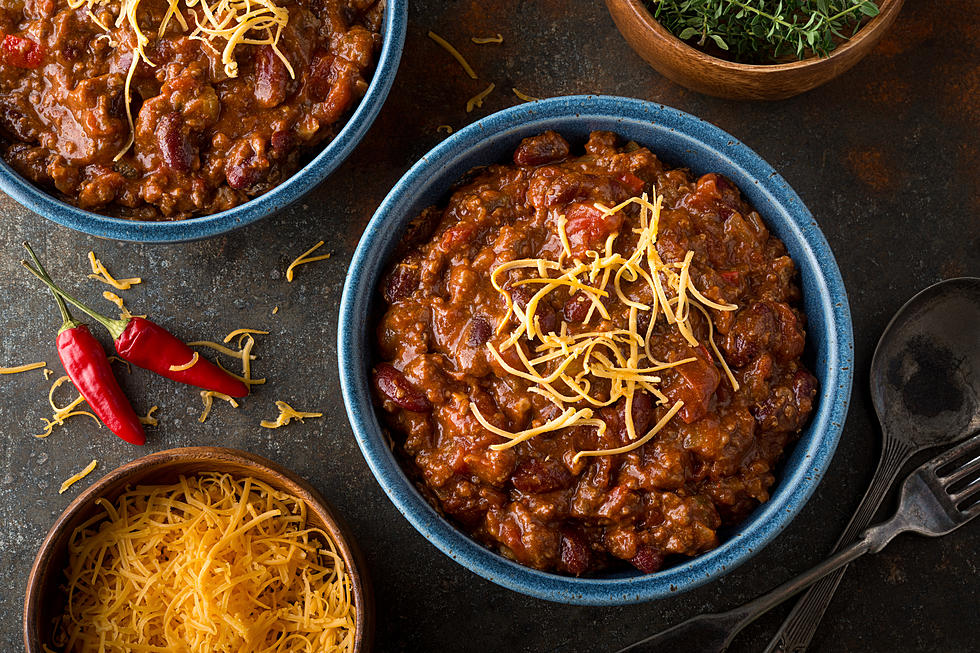 El Paso Local Spices Up Wyoming Chili Contest and Wins Big
Fudio
Who doesn't love a good bowl of chili? If you live in El Paso Texas & around the Border, we REALLY love a good chili recipe (also living close to New Mexico to get some green hatch chili peppers definitely is an advantage). Some people love chili so much, they need to share with the world; even if it's a chili competition all the way in Wyoming. That recipe was loved SO much, it won!
Who won a chili competition in Wyoming from El Paso?
Not much is known about who this person is or where they live exactly; but what we DO know is that a Reddit user named "A_well_made_pinata" posted an image of a trophy they won after entering a chili competition in their home state of Wyoming on September 12, 2023.
The post shows a trophy that reads "Yellowstone Lake Chili Champion" & text that shows that the original poster IS from El Paso. The Reddit used made a Chile Colorado recipe (one they most likely had when living in El Paso) and blew away the competition. Not surprisingly, they won.
After winning the trophy, they wanted to take the El Paso Reddit page & show off their win for Chuco Town. And by reading the comments on the Reddit post, people were very supportive of their win & joked that perhaps they need to open up an El Paso style restaurant in Wyoming, which would be nice since there's one in Las Vegas & Louisiana currently.
Repping Chuco in Wyoming today. I made chile colorado with ingredients I brought home from El Paso. Smashed it. Gave a shoutout to my hometown when I received the trophy. I think most people there had no idea what it was, they loved it.
byu/A_well_made_pinata inElPaso
If you don't know what chile colorado is,
It's a Mexican dish traditionally made with pork or beef stewed low and slow in a red sauce. That's where colorado comes from, it's not named after the state. You can make it into a stew, or burritos; there are many ways to have fun while making chile colorado.
Huge congratulations to that Reddit user for using the recipes they brought from El Paso to win a competition! And also huge thank you for keeping El Paso in your heart; that love is sent back to you too.
22 Of El Pasoans Favorite Comfort Food Restaurants
When it comes to comfort food in the Borderland, El Pasoans know best!
How Many of These Iconic Mall Food Court Restaurants Do You Remember?
From retro favorites to the icons that are still serving customers today, take a walk down memory lane with our roundup of the most iconic mall food court restaurants of the '80s and '90s.
The Definitive List of The Oddest, Strangest and Downright Filthy Town Names In Every State
We combed through list after list of the oddest, strangest and somewhat naughty-sounding town names in every state. From Smut Eye to Ding Dong, you can learn unbelievable facts about each of these towns below.