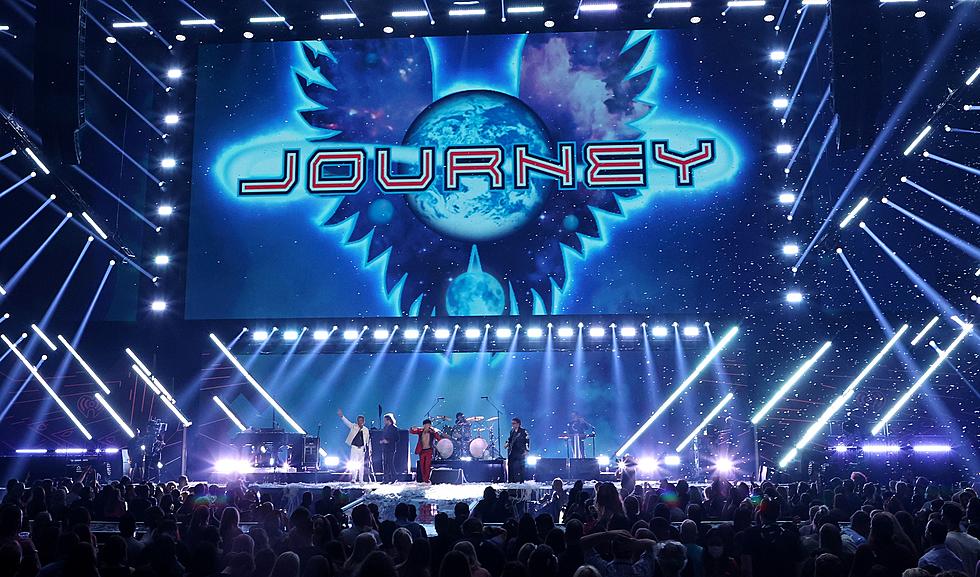 Why Some People Are Saying Steve Perry Will Be Back with Journey in 2024
Kevin Winter/Getty Images
I want to be 100% clear and upfront about this article.
This is NOT an announcement that Steve Perry is going to be singing with Journey when the band plays the Las Cruces Pan Am Center next year on March 21st.
But there are A LOT of rumors swirling around. Here are the top reasons people are saying Perry and the band might be reuniting.
---
1.) IT IS THEIR 50th ANNIVERSARY
Journey has announced their tour schedule for next year as the "Journey 50th Anniversary Tour 2024". That's a major milestone and, let's be honest, there probably won't be a 75th-anniversary tour. If they're going to finally pull this trigger, next year would be the year to do it.
---
2.) PERRY JUST DROPPED A BUNCH OF LAWSUITS AGAINST THE BAND
Last year in September of 2022, Steve Perry filed a lawsuit against his former bandmates over 20 Journey songs that Perry was claiming as registered trademarks. It was quietly reported that Perry had dropped that lawsuit.
Maybe it DOESN'T mean anything, but plenty of fans are taking it as a sign that a reunion is in the works.
Enter your number to get our free mobile app
---
3.) NEAL SCHON SAYS HE IS DOWN FOR A REUNION
In an interview with Entertainment Tonight in July guitarist and co-founder Neal Schon said he was "open to the idea" of reuniting with Perry. Shon said that he and Perry were "talking and getting to know each other again".
VERY interesting!
---
4.) SOMEBODY IN THE LOOP TOLD ME AS MUCH
I can't name any names here (I promised I wouldn't)… but somebody "in the know" intimated to me that a Perry/Journey reunion was "being talked about".
This is STILL just a rumor at this point but my source told me, "They've been talking back and forth about how they might make this happen".
Again, this is not an announcement or even a prediction. But, as the old song says, "Don't stop believing"!

KEEP READING: Get answers to 51 of the most frequently asked weather questions...