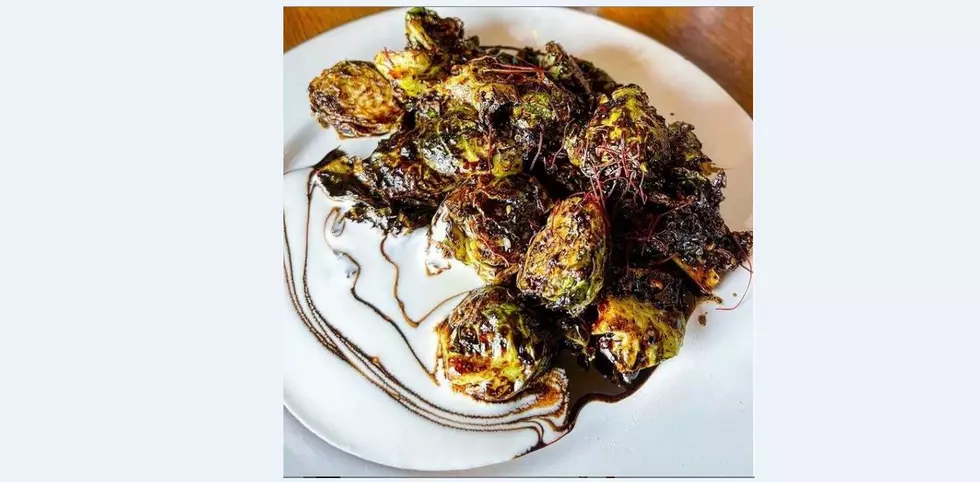 Where To Eat Meat-Free For Lent Without Sacrificing Flavor
Elemi Instagram
Lent is in full swing and there are plenty of people running around trying to find the best places to get fish dishes on Fridays. As a predominately Catholic town, restaurants that specialize with seafood dishes see a significant spike in their sales during Lent. But not all Catholics are meat eaters. So how can a vegetarian or vegan celebrate Lent meat-free without sacrificing flavor?
Luckily, there are plenty of amazing vegan and vegetarian restaurant options in El Paso that are locally-owned. If you're going to look for a special meal during Lent, here are some great options for you to try.
Located inside a renovated convenience store, Savage Goods is a neighborhood gem nestled in Sunset Heights. This cafe has plenty of vegetarian and vegan options including the tofu sandwich, any of their burritos can be made with tofu, vegan roasted chicken sandwich pictured above. Savage Goods is open Wednesday through Sunday from 8 a.m. to 2 p.m. You can order online now through their website.
If you're craving Mexican, but want to keep your vegan lifestyle, Lick It Up is the way to go. Lick It Up started as a food truck outside Monarch but has now grown to a location inside International in downtown El Paso. Since then, Lick It Up expanded to 3 more locations in Austin. Their plant-based menu has even been featured on Guy Fieri's television show "Diners, Drive-in, and Dives." They have plenty of vegan options for you to enjoy, including vegan queso, tacos, quesadillas, mushroom chorizo tacos, seitan milanesa tacos, gorditas, tortas, and more. You can order from Lick It Up online.
The westside gem Eloise has everything you could want in a eatery- a cozy atmosphere, coffee, curated cocktails, and vegan options that make your mouth water. A perfect weekend dish, their Menudon't is their plant-based version of the Mexican classic Menudo. They also offer vegan nachos, plant-based chili, cauliflower buffalo sandwich, and more. The menu also notes which dishes can be made vegan and they celebrate meat-free Monday where all vegetarian dishes are 10% off. You can order from Eloise on the website.
Piedmont Cafe serves all-day breakfast and have a variety of vegan and vegetarian options including migas, loaded biscuits, pozole, and loaded potato hash. There are also lunch and dinner options like the seitan club, impossible cheese steak, and all burgers can be made with the impossible burger patty.
A great spot for Indian food on the westside of El Paso, India Hut even makes it easy for you to find their vegetarian option by separating them on the menu. They specialize in various dishes and have plenty of good reviews raving about the food. Some of their vegetarian dishes include vegetable pakora, gobi manchurian, paneer pakora, vegetable samosa, and more. India Hut also allow delivery, take-out, and in-person dining.
Veggie Jackson are new to the El Paso foodie game, opening their doors in October as a food truck at Monarch. Since then, they've grown a following of devoted vegetarian fans who rave about their food, especially the way they keep the rotating out items on their menu. Their hours of operation are nice for vegans, since there aren't many options open late night. Veggie Jackson is open until 11 p.m. Wednesday, Thursday, and Sunday and midnight Fridays and Sundays.
My favorite spot in my neighborhood, Kaedama has way more than just some delicious noods. There are several vegetarian options you enjoy including the veggie gyozas, edamame, seaweed salad, and noodles bowls with miso broth. The locally-owned eatery always has a line but the food is always worth the wait.
This downtown hotspot is known for their cuisine that is inspired by the El Chuco culture and it's been noticed. Texas Monthly featured their Pato al Pastor taco for their "Taco of the Month" as well as Padma Lakshmi's Hulu show "Taste of the Nation." But really, let's talk about the brussel sprouts. The sprouts are drizzled with balsamic vinegar, mexican red wine, and an organic agave syrup glaze. The brussel sprouts also come with a side of goat cheese but to make them vegan, they have a cashew crema. Seriously, try the brussel sprouts they're out of this world.
LOOK: Here are copycat recipes from 20 of the most popular fast food restaurants in America