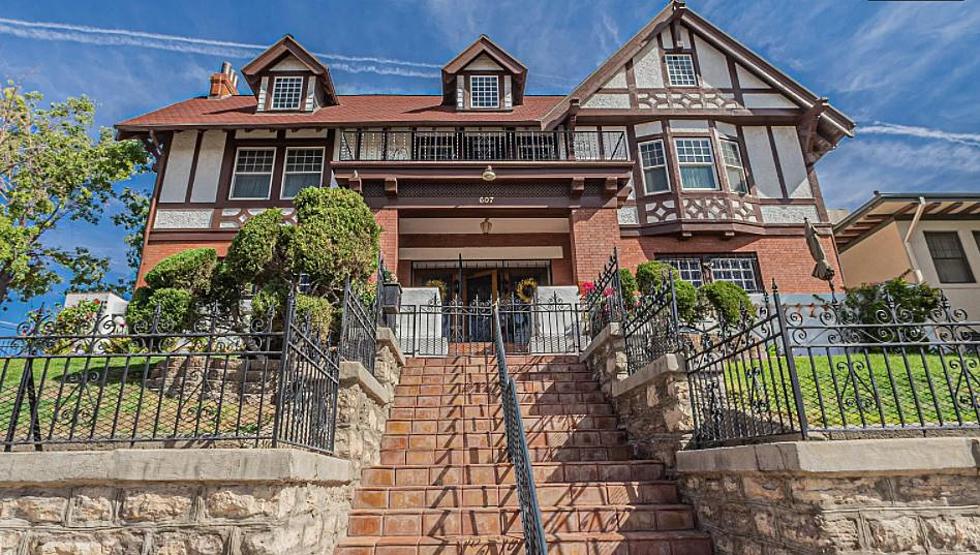 Trost Mansion Modified Into a B&B But Some El Pasoans are Worried
via Zillow
Some of us prefer hotels while others prefer Airbnb or B&B's. Now Airbnb was founded in 2008 and just last year El Paso was lucky to have one of the coolest Airbnb's come about. There are quite a lot of Harry Potter fans that live in the borderland.
Last year the Harry Potter fans were excited to hear about the local Harry Potter-themed Airbnb opening locally. We all know how much last year sucked and didn't feel comfortable traveling because of the pandemic. Luckily, the local Harry Potter Airbnb was the perfect staycation we all needed in our lives then.
Then and even now no one has yet to complain about the Harry Potter Airbnb. The guests that have stayed at the Harry Potter Airbnb had nothing but good things to say. Although there is a B&B popping up in the Sunset Heights area that has some feeling concerned.
El Paso History Alliance Facebook page shared the announcement about transforming the Trost Mansion into a luxury B&B. There are some that are for this idea while others that simply aren't. Well, the Sunset Heights Facebook page shared an opinion that some of you may or may not agree with.
That opinion stated how the Trost Mansion being turned into an Airbnb will destroy the Sunset Heights area. Sunset Heights Facebook status stated whoever supports this Airbnb doesn't value El Paso history. Now, there are people (like me) that have always wanted to scope out a home like that.
I totally understand Sunset Height's point of view about this whole ordeal. I'm curious about your opinion, so choose whether turning Trost Mansion into a B&B is a good idea or not below. But if you've been curious like me about what it looks like inside just take a scroll below thanks to Zillow.
Trost Mansion Gallery
Here Is How To Blur Your Home On Google Street View
ALSO: Former Minnesota Twins All-Star's Home for Sale - Complete With Brewery