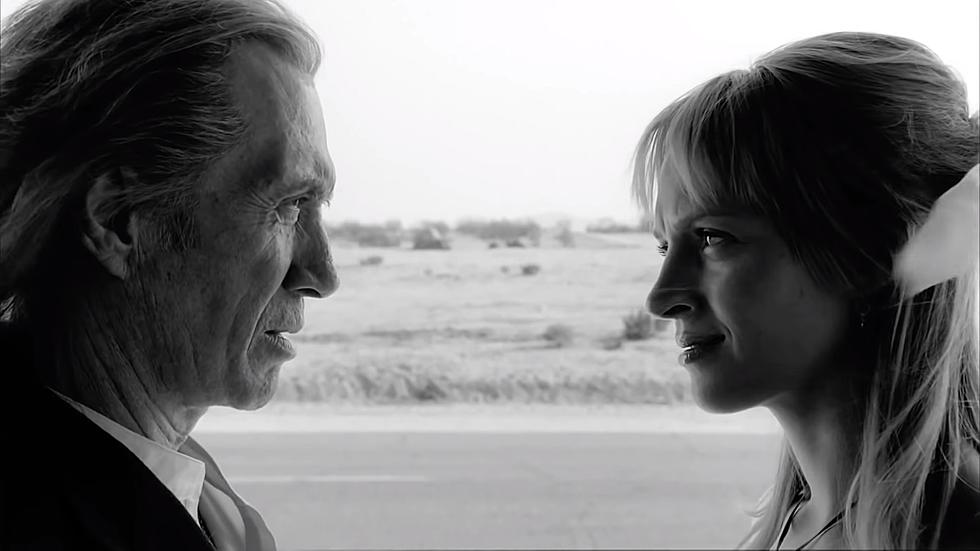 This Tweet About El Paso Wins the Latest Meme Trend
Miramax via YouTube
The latest meme trend is taking over the internet that makes it look like people are related to some very famous people. Black & white and sepia toned photos are uploaded across all social media platforms and attempt to pass celebrities as their ancestors.
The trend apparently started when Twitter user @ctrlzahra Tweeted out a sepia toned photo of Keira Knightley and Cillian Murphy on the set of 2008's "The Edge of Love" with the caption "my grandparents in basra, iraq (1960)".
If you don't fully get it, all you have to do is get a picture from public figures like movie or TV stars, and add a sentimental caption. For example: we all know that Britney had an iconic video aboard an airplane, but not in 1914.
Enter your number to get our free mobile app
The trend is super popular that even Netflix is getting into it (BTW, "Legally Blonde" is now available on Netflix).
The trend, simply named "celebrities as ancestors" has officially made it's way to El Paso. Twitter user @fonzuno Tweeted out his "grandparents" wedding day in 1972.
This one works perfectly because the original scene is already in black and white!
The scene comes from "Kill Bill Vol. 2" where Bill unexpectedly shows up to Beatrix's wedding- in El Paso. (Although, I do regret to inform you that the scene wasn't actually filmed in El Paso).
"The Massacre at Two Pines" as it is referred to in the movie- does not end well- at least for Beatrix. The events take place before the first movie and it sets off the entire plot to "kill Bill".
I love a good meme trend, and for me, this El Paso one wins this round!
WHOA:Gnarly El Paso Sights