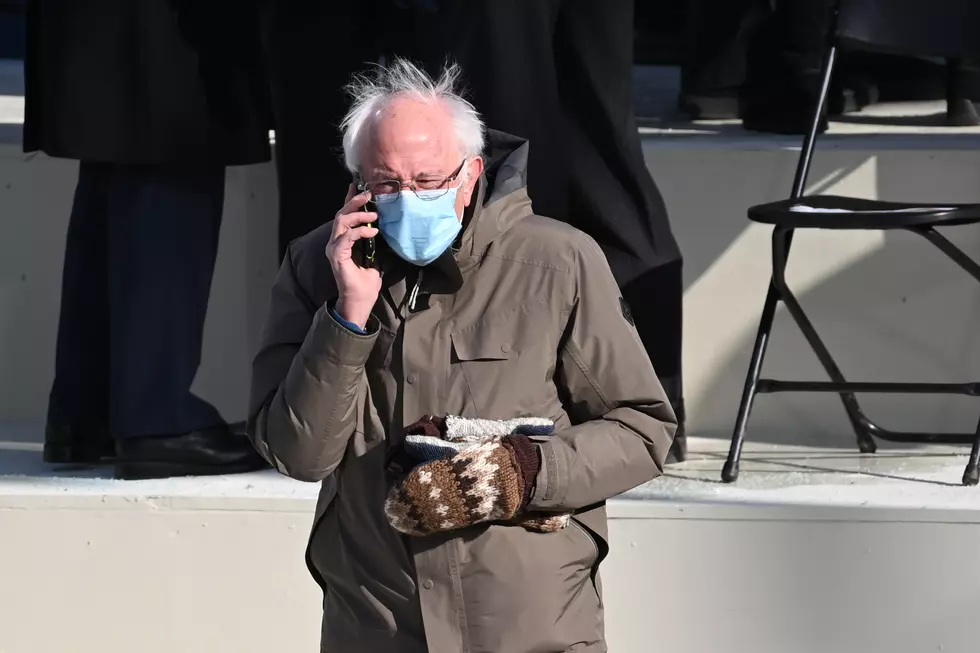 I Am Once Again Asking You To Look at These El Paso Bernie Memes
Getty Images
The inauguration of President Joe Biden and Vice-President Kamala Harris brought not only great fashion, it brought us the gift of amazing memes. From Garth Brooks' boots at a black tie affair, to Lady Gaga's mockingjay pin perfect for "The Hunger Games"- there was definitely lots of material to choose from.
But nothing, and I mean nothing, could have prepared us all for Bernie! Bernie Sanders was the real fashion icon at the inauguration! The jacket, the envelop, THE. MITTENS! Sanders definitely stole the show.
The internet wasted no time and created some of the best memes of Sanders sitting during the inauguration. By now, you've seen so many, but I am once again asking you to look at these Bernie memes, only this time he's sitting in familiar places. You may recognize some of them. Like- The Tap Bar & Restaurant.
Or, waiting on the "Pokemon" restock at Game Vault- Game Store & Cafe.
Bernie was also spotted keeping some EP icons company, like Ozzy of the El Paso Locomotive.
Bernie was also spotted hanging with the good boys at the El Paso Animal Services.
The cold also had Bernie yearning for a warmer, sunnier day at Wet N' Wild Waterworld
I think we can all admit that Bernie would totally be that one tio we get to save our spot at Ascarate for Easter, or at the Thanksgiving parade.
And, last, but certainly not least, my favorite El Paso Bernie meme- Bernie, waiting for his order at Chico's Tacos. (And trust that I have that same look when I see that everyone else is getting their order before mine!)
Thank you internet and El Paso for these gifts.
Enter your number to get our free mobile app
LOOK: The Inauguration in Photos