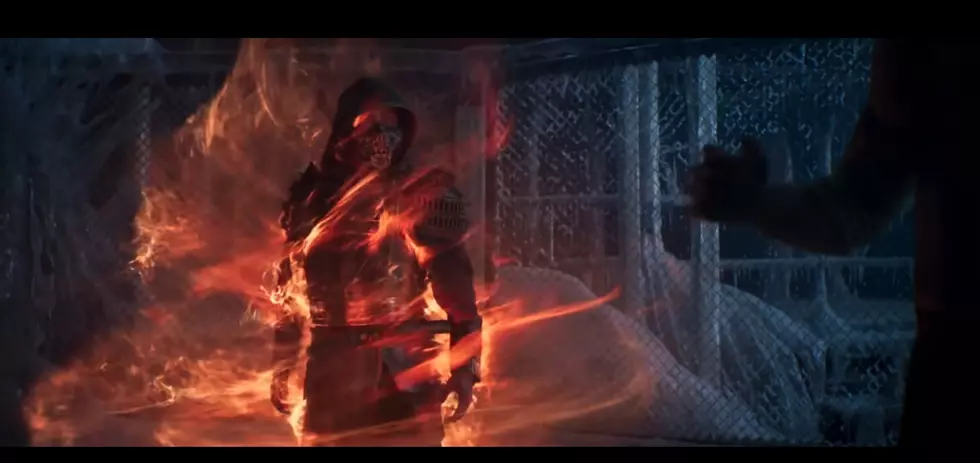 Joanna's Guide to What's Worth Streaming In April
Warner Bros. Via YouTube
It's a brand new month and Spring is in the air- but so are allergens and COVID- so wear a mask! With the beginning of a new month means our favorite streaming services are giving us some brand new content.
While I won't be listing EVERYTHING these streaming services are going to be giving us this month, I will be sharing what I think is worth a watch. For a complete list of everything that is coming to Netflix, Hulu, Prime Video and HBO Max click here.
Here's what I think is worth watching for April.
NETFLIX
April 1
2012
Insidious
Legally Blonde
White Boy- Documentary on a white teenager who was charged with running an inner-city drug operation.
Enter your number to get our free mobile app
April 2
Concrete Cowboy- Idris Elba features in this drama directed by Ricky Staub about a 15-year-old boy from Detroit sent to live with his father in Philadelphia.
The Serpent- Based on the true story of the notorious killer during the 70s who became the world's most-wanted man.
April 4
What Lies Below-Sci-fi horror about a 16-year-old girl returning home from camp with her mom having a new boyfriend who may not be human.
April 7
Dolly Parton: A MusiCares Tribute
This Is A Robbery: The World's Biggest Art Heist-Docu-series on how two men in the 1990s conned their way into the Boston art museum.
April 9
Thunder Force- In a world where supervillains are commonplace, two estranged childhood best friends reunite after one devises a treatment that gives them powers to protect their city.
April 10
The Stand-In- Drew Barrymore headlines this comedy about an actress employing a lookalike to take her place while she's in rehab.
April 14
The Circle: Season 2
Dad Stop Embarrassing Me! -New sitcom starring Jamie Foxx.
April 22
Stowaway-On a mission headed to Mars, an unintended stowaway accidentally causes severe damage to the spaceship's life support systems. Facing dwindling resources and a potentially fatal outcome, the crew is forced to make an impossible decision
HULU
April 1:
28 Days Later (2003)
Garden State (2004)
Napoleon Dynamite (2004)
April 2:
WEWORK: OR THE MAKING AND BREAKING OF A $47 BILLION UNICORN: Documentary Premiere (Hulu Original)- Exploring the rise and fall of one of the biggest corporate flameouts and venture capitalist bubbles in recent years – this is the story of WeWork and its hippie-messianic leader Adam Neumann who makes you beg the question, was he trying to create a cult?
April 16:
Songbird (2020)
April 20:
Sasquatch: Documentary Series Premiere (Hulu Original)
April 28:
The Handmaid's Tale: Season 4 Premiere (Hulu Original)
Amazon Prime Video
April 1
Inception (2010)
The Gift (2000)
April 2
Unhinged (2020)
April 9
THEM: Limited Series
April 12
Spontaneous (2020)
April 14
Burden (2020)
April 26
The Artist (2012)
April 30
Tom Clancy's Without Remorse (2021)
HBO MAx
April 1
Made For Love, Max Original Series Premiere
Space Jam (1996)
April 10
The New Mutants, 2020 (HBO)
April 11
The Nevers, Drama Series Premiere (HBO)
April 13
Our Towns, Documentary Premiere (HBO)
April 18
Mare of Easttown, Limited Series Premiere (HBO)
April 23
Mortal Kombat
CRAZY: Listeners Tell Us How They Got Their Scars