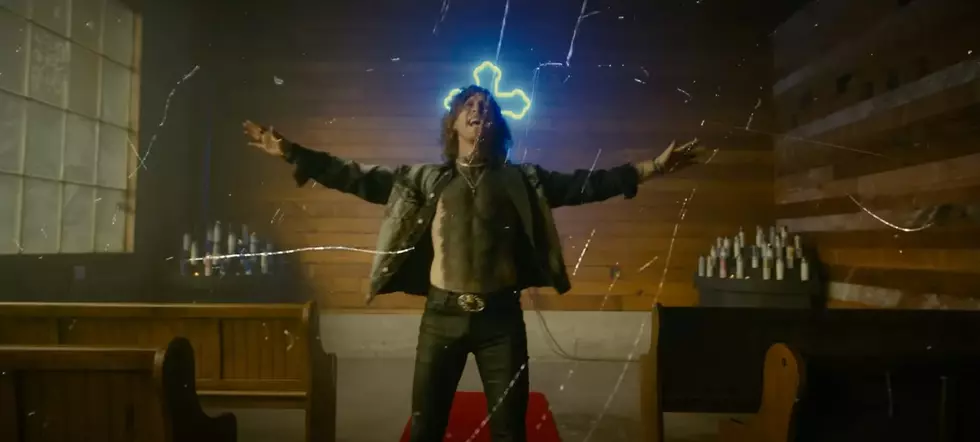 These 3 Texas Music Artists Are Quickly Becoming Rising Stars
Better Noise Music via YouTube
Sunday afternoons, from 5-7pm, KLAQ brings you two hours of the latest national rock releases & we shine on great local (and regional) rock from El Paso & around the Borderland. We call this 2 hour block: Q Connected.
After this week we'll have to take ANOTHER 2 week break, thanks to the Cowboys being broadcast on the air. It's not football but we'll bring the noise from Texas regardless on this week's show.
Especially from far West TX: I'm talking about El Paso! American Sellout, Fools Like Me, Tragic Landing, a new song from Sparta (their new self-titled album comes out in October) & many more great local bands.
We got plenty more Texas rock: Giovannie & The Hired Guns, the Stephenville TX band who scored a HUGE hit with "Ramon Ayala", without the help of a label. Now... THEY ARE signed to a major label & we'll hear their new one this week.
Koe Wetzel from far East Texas, another country rock artist, is quickly gaining popularity after releasing his new album "Hell Paso". And yes that album WAS recorded at Sonic Ranch. (You can see more albums recorded in El Paso HERE).
Nothing More released the follow up single to Tired of Winning, that's off their upcoming album, Spirits, releasing October 14th. If you want to hear more great Texas bands, you can see plenty more here.
If you're an artist from El Paso, Texas, or within 200 miles of El Paso, you can send in your tunes for the NEXT Q Connected right here or send me an email at daniel.paulus@townsquaremedia.com
Join me for Q Connected, Sunday 5-7pm on 95.5
40 Of The Best Musicians Born In the Lone Star State
Texas has been home to a wide variety of musical genres; many musicians have become staples of rock, metal, pop, country & more. Here are some of the greatest musicians to ever represent the state of Texas.