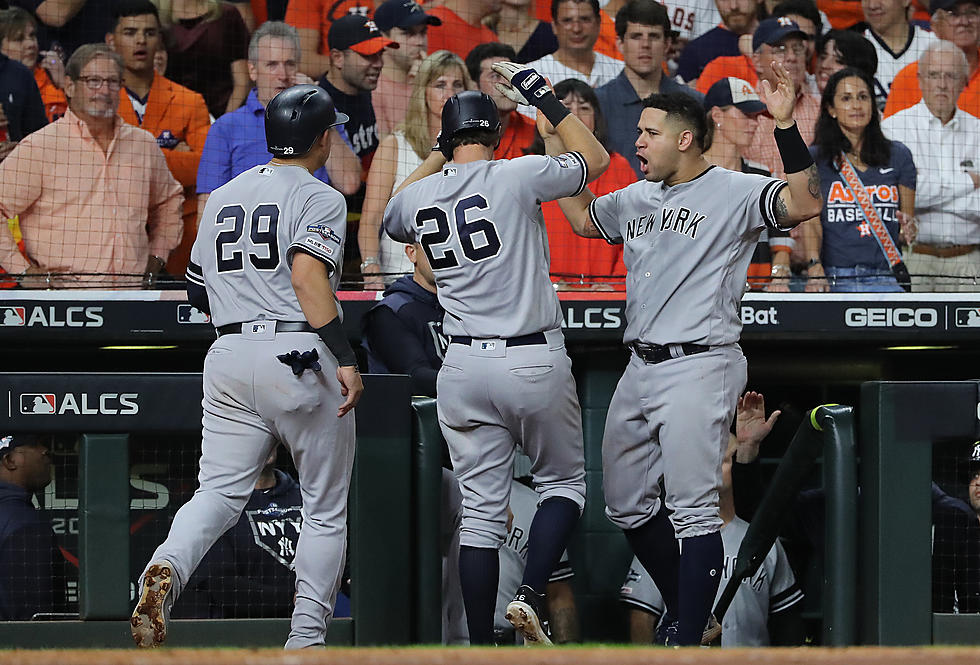 The Yankees Were Stealing Signs in 2017 As Well
d Getty Images
The Houston Astros were using their replay equipment in 2017 to steal signs. They've been punished for this. If you ask any player from another team, they don't think the punishment was enough. Giancarlo Stanton of the New York Yankees certainly doesn't think it was enough.
They should be stripped of their title, according to Stanton. But Stanton also believes that if he knew what pitches were coming in 2017 he would have hit 80 home runs. Now, Stanton wasn't a Yankee in 2017, so maybe he wasn't doing anything nefarious that season with the Marlins. But, the Yankees apparently were.
No one is denying that some Yankees used their video room in 2015-17 to decode signs, as The Athletic reported
So, let me break this down. The Astros are in trouble to using electronic equipment to steal signs in 2017, when they won the World Series. According to Andy Martino of SNY, no one is denying that some Yankees did the EXACT SAME THING.
Am I missing something here? I mean, if I am, please let me know. But this just shows it doesn't matter who cheats, it matters who cheats AND wins.
Yes, Major League Baseball did tell teams to stop using the replay equipment to steal signs AFTER the 2017 season and there are questions about whether or not the Astros continued to do it. BUT, that's not what everyone is talking about right now. It's all about that World Series run in 2017.