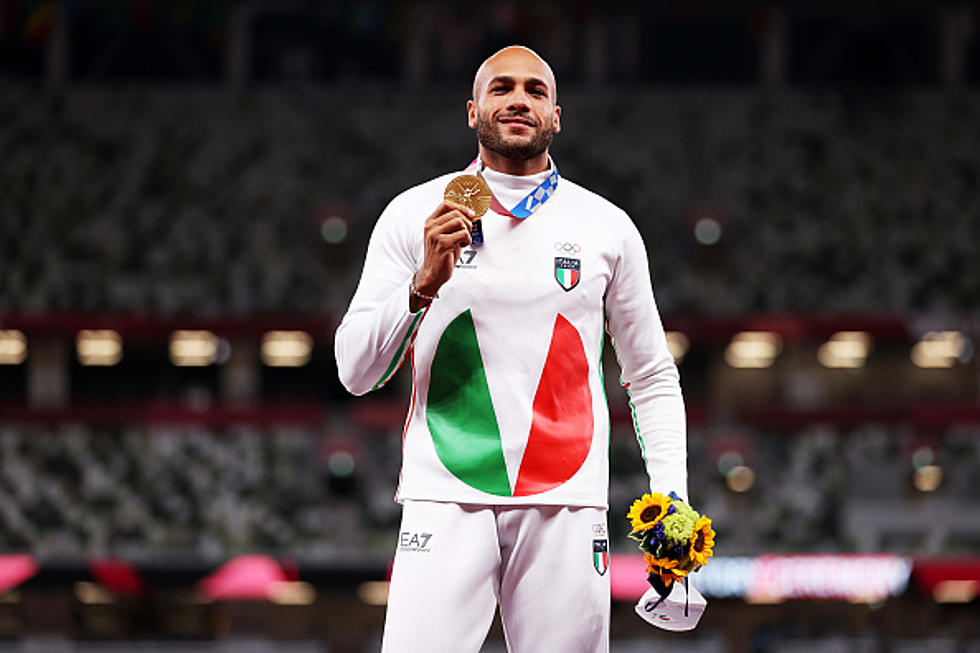 The World's Fastest Man In Italy Won Gold & Is an El Paso Native
Getty Images
Granted we should always root for team USA when it comes to the Olympics, but there is an exception that makes it totally okay to root for another country. For example, if you rooted for Italy to win yesterday's 100-meter dash, is totally acceptable.
Enter your number to get our free mobile app
The only reason it is okay for you to root for Italy is because of one man representing Italy, Lamont Marcell Jacobs.
Jacobs killed it in the 100-meter dash during the 2020 Tokyo Olympics. The coolest part about him winning was discovering where he was actually born in El Paso, Texas.
The New York Times shared the scoop on his and his parent's background, which involves his birth in El Paso but ultimately moving to Italy.
It might be a reach but Jacobs is an El Paso native who just smashed the European record. Lamont Jacobs took home the Gold, which is also special for Italy since the country has never won an Olympic medal in the 100-meter dash before.
It was all thanks to Jacobs who has now become known as the world's fastest man. Lamont Marcell Jacobs conquered the 100-meter dash in 9.80 seconds setting a European record.
It's crazy to see how he handled the first attempt, which he was the last to take off sprinting. As for his second time around he sure did make his country and El Paso proud for winning the gold medal.
LOOK: 20 Fascinating Photos From the First Modern Olympic Games in 1896
To celebrate the history of international sports cooperation,
Stacker
 took a look back at that groundbreaking event in Athens, when the modern Olympics were born in 1896. Keep reading to learn more about the athletes, spectators, and sports at that iconic event.
CHECK IT OUT: 100 sports records and the stories behind them