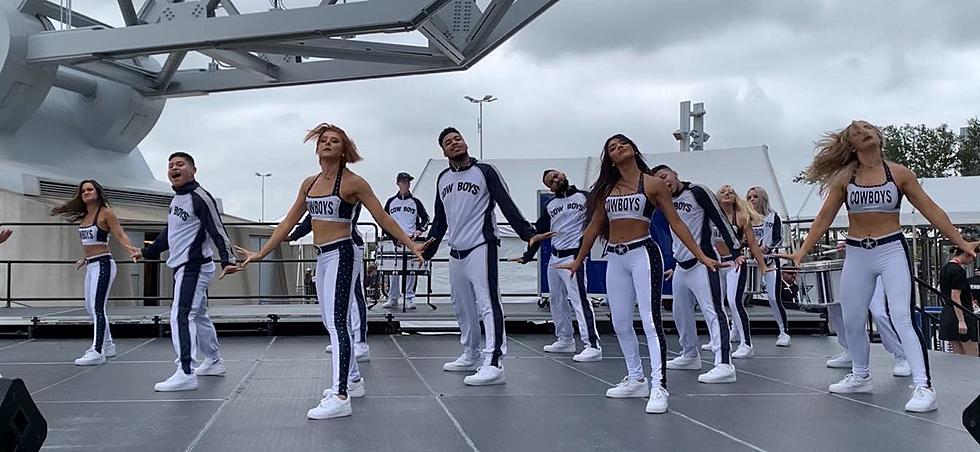 2 El Paso Beauties In the Running for Dallas Cowboys Dance Team
via Jo Anna Lopez
If you're a Dallas Cowboys fan then you should know there is an important draft coming up. Since the NFL games are right around the corner just means it is crunch time to discover the new Dallas Cowboys Rhythm & Blue Dancers.
Enter your number to get our free mobile app
Last year I mentioned a couple of El Paso ladies on the Dallas Cowboys Rhythm and Blue dance team in September. Ariel Griego has been proving herself with her dance skills for years now.
Well, it is that time again and by time, I mean crunch time. If only Dallas Cowboys Rhythm and Blue dancers could make the team and leave it at that.
But unfortunately, the guys and girls must try out every single year. This means Ariel an El Paso native must bust some moves to wow the judges.
Now I don't doubt one bit that she can do just that. After all, her mom Jo Anna Lopez shared a video of how hard she works.
Just refer to the video Jo Anna Lopez shared on her Facebook of her daughter's dance moves. In my opinion, I believe she has what it takes and even proved it for years already.
I hope Ariel Griego does it again by earning her spot again since she has been a solid vet in her fifth year. I also hope Haley Sky busts some moves to continue being a vet on the Dallas Cowboys Rhythm and Blue dance team.
So, since judgment time is almost here, I wanted to wish the best of luck to the El Paso native, Ariel Griego. I will be crossing my fingers in hopes she joins the Rhythm & Blue dance team again.
Congratulations to Ariel Griego for making the Dallas Cowboys Rhythm and Blue dance team again for the fifth time in a row. Next time you head out to a Dallas Cowboys game make sure to check out Ariel Griego and the rest of the dance team bust some moves.
TACKLE THESE: Check Out the Best Uniforms In Each NFL Team's History