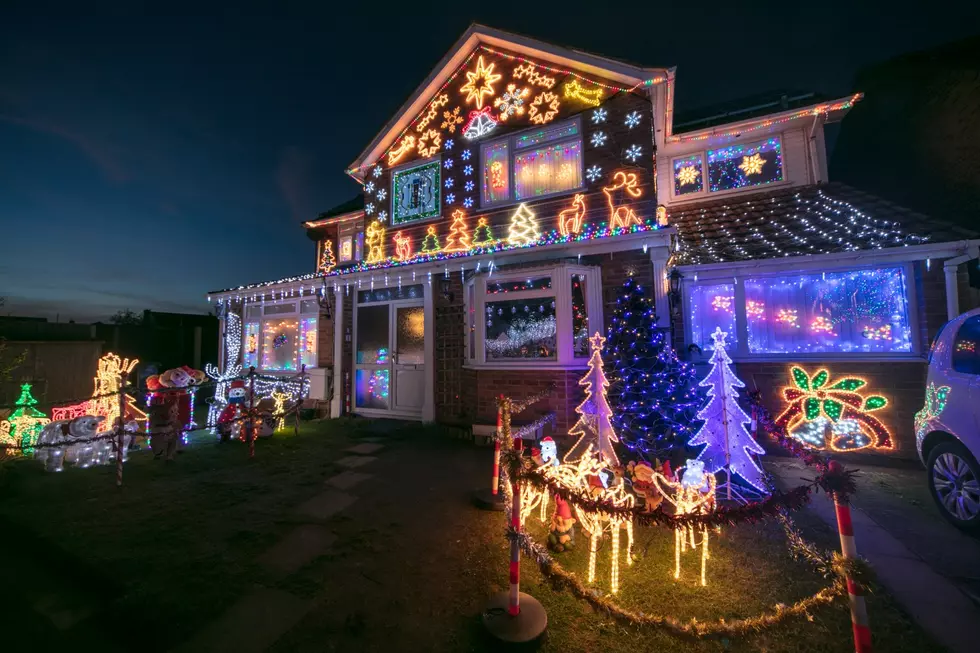 The Easiest Way To Find Christmas Lights Around El Paso
Getty Images
One of the best parts of the season is seeing everybody's holiday spirit by decorating their homes with twinkling lights to give their neighborhoods some Christmas cheer. And let's be honest, glittering lights is a far better tradition than having strangers come up on your front porch and sing Christmas carols to you out of key.
Enter your number to get our free mobile app
Every year, families would have to drive all around town or rely on word of mouth to find the biggest and best holiday light displays in the borderland. The Nextdoor website made it convenient by creating their Cheer Map, which allows people to find Christmas lights easy.
With the Cheer Map, people simply look up their neighborhood and see which neighbors have labeled their houses as a Christmas decorated destination. You can also label your own home as a Christmas lights home, so your neighbors know they can walk or drive by your home to see your lights display.
While many people have used this feature in the past, I was shocked to see so few using the Cheer Map this year. Last year, there were several homes in my neighborhood that used the app but this year it seems like people simply forgot. You can view the Cheer Map now at the Next Door website and find out which homes around you are the "not to miss" houses this holiday season. If you still need more holiday things to do to get you into the Christmas spirit, check out our list of "8 Christmassy Things To Do This Weekend In El Paso" at our website.
6 Cozy Cabins Near El Paso To Make it Feel Like Christmas
Fireplace, hot tub and cozy vibes, these cabins are the perfect getaway to have a cozy holiday!