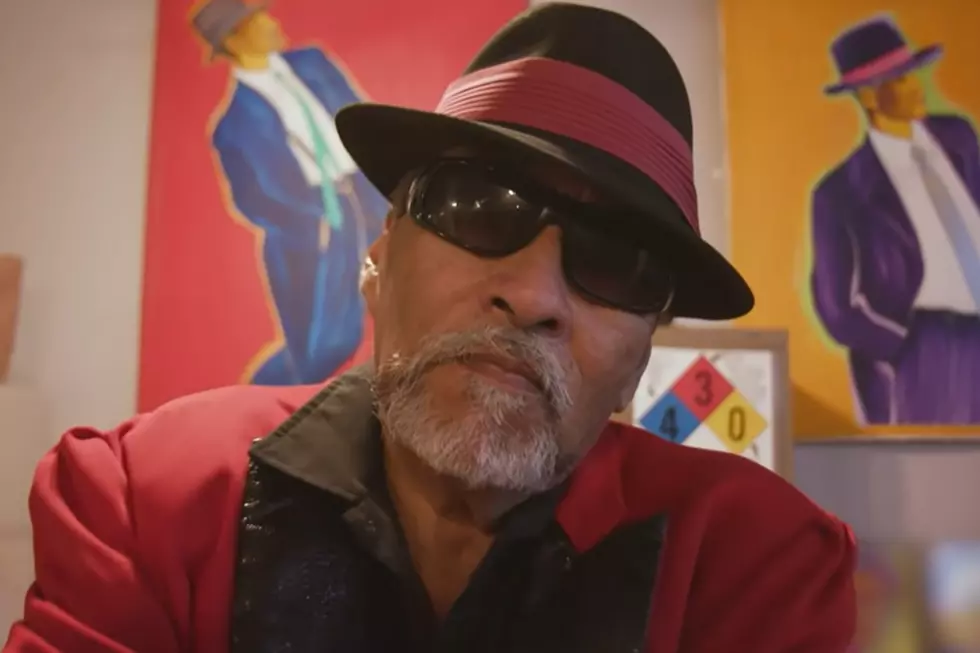 This Texas Pancho Claus is Hitting the Road and Needs Your Help
Vice via YouTube
'Tis the season where Pancho Claus is getting his Zoot suit ready and preparing to give gifts to all the good little boys and girls in Houston.
Enter your number to get our free mobile app
Don't know who Pancho Claus is? Well, he's best described as Santa Claus's southern cousin, or as he is sometimes referred to as the "Tex-Mex" version of Santa Claus.
Since the 1970's, Pancho Claus has been helping the underprivileged children of Houston believe in the spirit of Christmas, and since the early 1980's, one man, Richard Reyes, has donned the red and black Zoot suit and made his grand entrance on a low rider. Reyes took the opporutunity after his sister was killed in a drive-by shooting and used that as his motivation to help with at-risk, low-income children.
Check out this cool feature from VICE on Reyes as Pancho Claus.
This year, the good little boys and girls of Houston will not be the only ones this Pancho Claus will drop off gifts for, this year he'll also be traveling to the Rio Grande Valley, and he needs your help!
Pancho Claus has set up a GoFundMe to raise funds to be able to deliver gifts to children in the RGV. Per the GoFundMe:
This year we are expanding our gift-giving to the children of the Rio Grande Valley Area. The Rio Grande Valley (RGV) is home to over 900 "colonias," which are unincorporated, impoverished settlements along the US-Mexico border. These settlements lack basic services, such as running water, electricity, and paved roads. The Pancho Claus Season includes performances, parades, personal appearances, gift-giving, etc.
Pancho Claus has a $20,000 goal and has so far received over $1,300.
To find out how you can help, click here. To find out more about Pancho Claus, click here. 
El Paso Winterfest 2022
Townsquare Media El Paso was invited out to an exclusive media event to kick off El Paso Winterfest 2022.
This year, Townsquare Media is teaming up with El Paso Live and the City of El Paso to bring a real ice rink to Downtown El Paso.