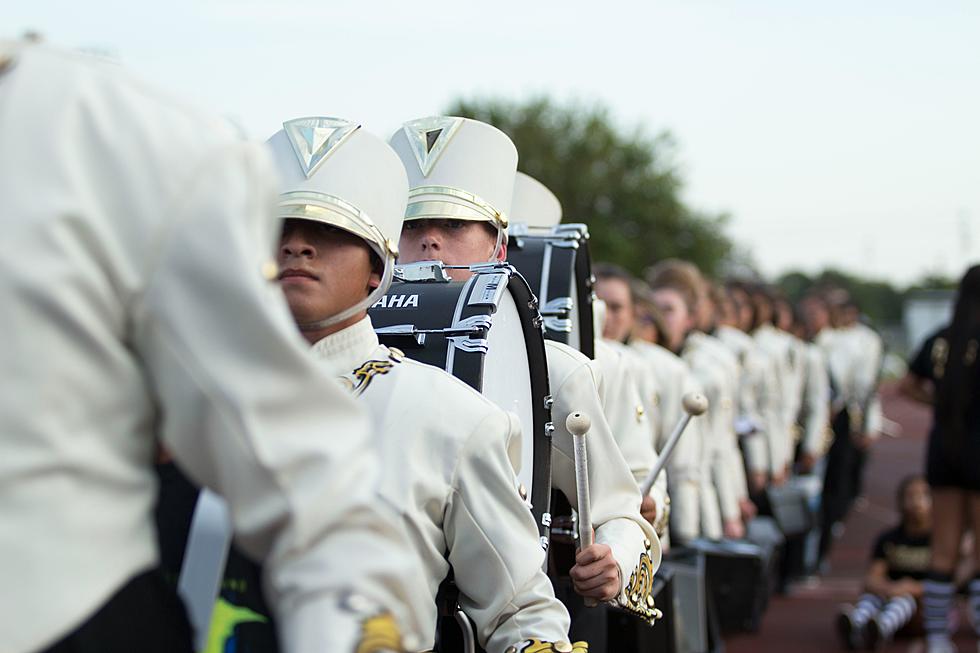 Metallica Competition Showing Love to Texas Marching Bands
Katrina Berban via Unsplash
We know Texas has some incredibly talented musicians & they also include marching bands too. Many high schools & colleges are full with talented musicians & thanks to the generous hand of Metallica, some lucky schools have a chance to win the Inaugural Metallica Marching Band Competition.
Well all the submissions have been sent & chosen... and of all the submissions a total of 10 different Texas schools have been chosen.
Which Texas marching bands are in Metallica's marching band competition?
If you go to Metallica's Marching Band website, you will find 6 high school marching bands & 4 collegiate marching bands. Also featured are videos of the Metallica submissions the bands sent. People can watch the videos, & vote for their favorite.
The high schools listed are:
While the collegiate marching bands are:
There's also schools from Arizona & New Mexico in Metallica's marching band competition
While there are 10 submissions from the state of Texas, there were a few from both the states New Mexico & Arizona that people can vote for as well.
The 4 Arizona schools include:
While the sole New Mexico school is Eastern New Mexico University in Portales, NM.
If you want to vote for your favorite, you have until December 31st 11:59 PT. Good luck & may the best school win!
The Most Popular Rock Bands From the State of Texas
There have been many famous bands that were formed in Texas & has represented the Lone Star State for years. Here's a look at some of the greatest bands to ever come out to wave the Texas flag in rock/metal/punk and all forms of music.
Gallery Credit: Daniel Paulus
15 Rock + Metal Bands Banned by Disney
Disney appears to ban bands from their House of Blues venues without much rhyme or reason when it comes to consistency.
Gallery Credit: Joe DiVita
22 Most Expensive Guitars of All Time
Here are the 22 most expensive guitars of all time ever sold at auction. Indeed, these axes are the cream of the crop when it comes to expensive rock star guitars.
Gallery Credit: Philip Trapp