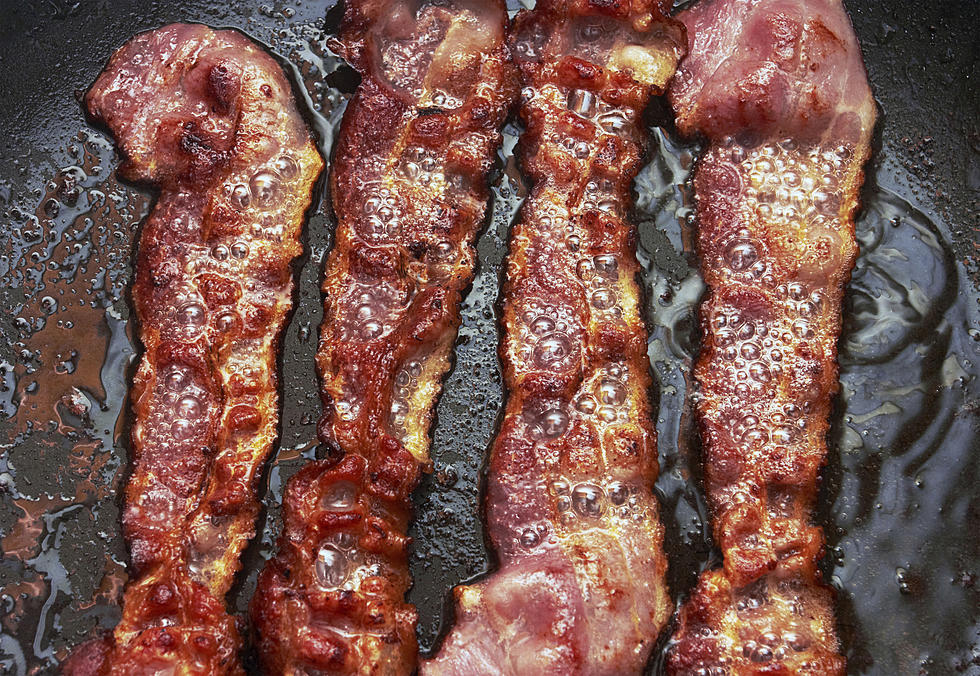 Sun City Bacon Fest Brings the Bacon Home to Wet N Wild
Volodymyr Krasyuk
Townsquare Media announces the return of the Sun City Bacon Fest, Sunday, September 5th at Wet N' Wild Waterworld. The event takes place under the Big Canopy & Pavilion outside of the Wet N' Wild gates featuring plenty of bacon chefs and food trucks serving up a bacon-infused menu of all things bacon!
Fun events include "Baconoki" where contestants can sing to win prizes; a pigskin to win football throwing competition; plus, people can sign up to win prizes including UTEP Football tickets, a trip to see the Dallas Cowboys, tickets to El Paso Chihuahua games, Sun City Bacon Fest T-shirts, Pig noses, and more! Yuengling Beer is the official beer of the event; finally coming to the El Paso market on August 23rd.
Inside Wet N' Wild, the event continues for those who purchase single day passes and for all season pass holders with bacon food vendors, live music on the Western Tech Main Stage featuring Sizzling Jim and the Baking Bacon Band and Radio Altivo.
Be on the look out to take selfies with our BIG PIG inflatable and share them with us #SunCityBaconFest!
Event Details
· Sun City Bacon Fest – Sunday, September 5th at Wet N' Wild
· Parking starts: 9:00 am
· Doors to Wet N' Wild open at 10:00 am
· Bacon Fest starts at 10:00 am including sales of bacon products. Beer sales start at noon.
· Admission is free to the event outside Wet N' Wild located under the Big Canopy & Pavilion
· Admission into the park to ride all the rides is $34.95
· Toddlers ages 1-3 $4.99 can be bought online or at the gates. Babies are free.
· $2.00 parking fee for all vehicles.
Visitors to the Sun City Bacon Fest can purchase items such as pig noses, Sun City Bacon Fest T-Shirts, and more at the official merchandise tent. Bacon food items expected on the overall menu include Bacon Burgers, Bacon Pizza, Bacon infused Tacos, Bacon Ham Sausage Combos, Bacon Ice-Creams, Bacon Fries, Bacon n' Beans, plus so much more!
Special thanks to our sponsors including Yuengling Beer, Western Tech, Wet N Wild, Comfort Zone, Johnson Jewelers, and Legacy Wellness Center.
Tickets on sale: wetnwildwaterworld.com or at the front gates of Wet N Wild (I-10 at Anthony Exit "0")
For more information call 915-544-9550
And for information about Wet N Wild, visit their website or call 915- 866-2222