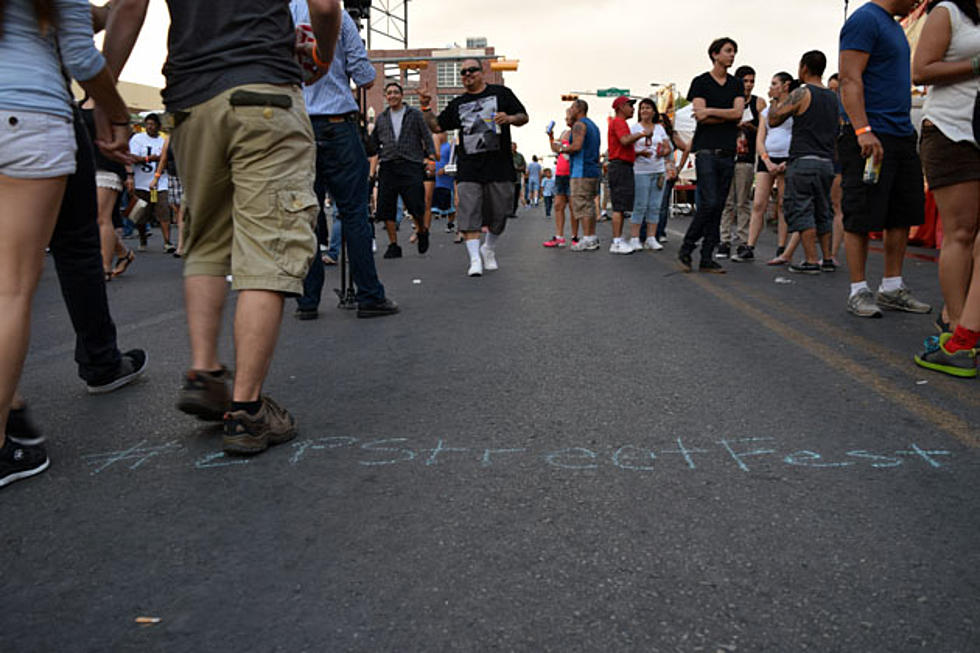 KLAQ
Do you have questions about StreetFest? See our FAQs below.
Where can I find the lineup?

What times to the bands start?

Gates open at 6 p.m. bands start on small stages then. Headlining bands start later. We do not release the exact start times for any band.

Are there age restrictions for general admission to StreetFest?

No. Anyone is welcomed to attend. Children under two are free. Kids 2-12 are $15. Everyone 13 and older is regular price.

Are there age restrictions for the VIP section?

Yes, you must be 21 or older to enter.

Will there be a car show this year?

Yes. The car show returns to the Convention Center this year!

Will there be food available?

Yes! StreetFest is filled with amazing food. We'll have a list of all the vendors here shortly.

Can I leave and come back?

Nope. But you'll be having such a great time, you won't want to leave anyway.

Approximately 1 a.m. each night.

Weapons including fireworks or explosives
Illegal substances
Backpacks
Glass containers
Outside food or drinks
Tents or chairs of any kind
Coolers
Pets (except service dogs)
Professional recording equipment including large, professional, detachable zoom lenses, or other commercial equipment
No unlicensed vendors allowed. No solicitations, sampling, giveaways, etc.

Small purses will be allowed
"Ready to Rock" attitudes
Personal, non-professional cameras
Strollers, although it gets very crowded

There are several parking lots and spaces around downtown El Paso. Most will cost you a few dollars. Parking in the Convention Center will be available, but fills up fast.

Where can I buy 2-day passes?

I can't go. Do you offer refunds?

No. We'll be there rain or shine and hope to see you. If you can't attend, you can always give your tickets to a friend. No refunds will be issued.

Can I get a media pass for this event?