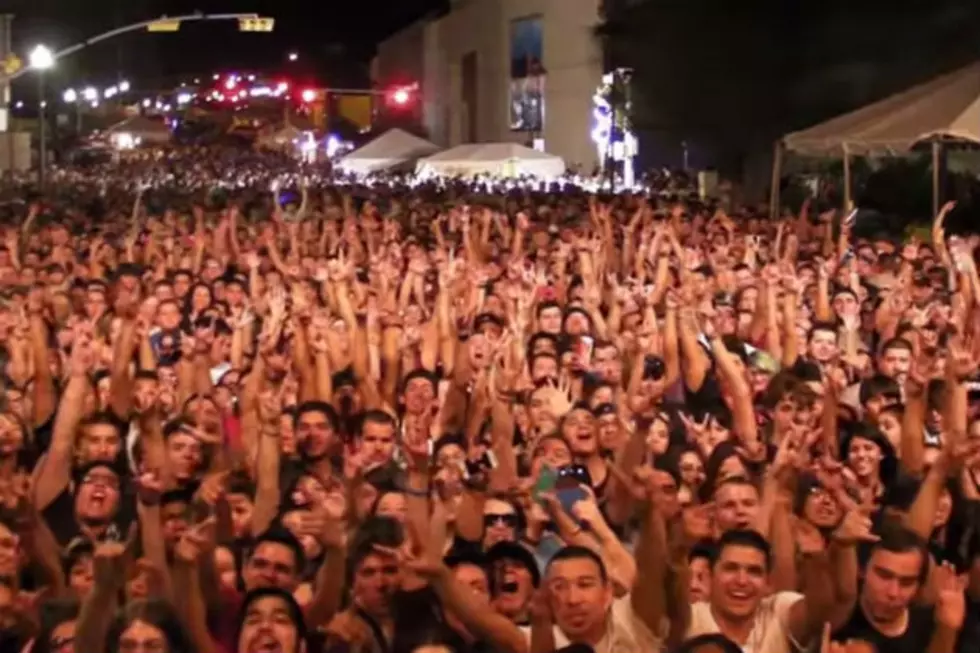 Throwback Thursday: My Favorite Streetfest Moments
KLAQ
Remember concerts?! Those were cool. I was feeling nostalgic for concerts, mainly because of our upcoming Backyard Bash, and because we're in June. June was usually a very exciting time around the station, it's when we would usually have our Downtown Streestfest.
Streetfest was a summer staple here in El Paso. It was an event that I looked forward to every year, even before I started working here. It was usually a rockin' show and a great way to discover some amazing local artists, and the food was always delicious. Our last Streetfest was in 2018, that one was actually in October, and we had changed the location of it as well- mainly due to the streetcar downtown. It was still a great one though, and I got to meet Jonathan Davis.
Today, I wanted to do a throwback post on some of my favorite Streetfest moments. One of my favorite things was actually, the crowd. It was great feeling being in the crowd knowing that we were all there for the same reason. The music united us. When I finally go the chance to go on stage in 2017, my first Streetfest as a member of the Morning Show, and I actually got to see the audience, I was so blown away with how many people there were!
Although every Streetfest I've been to has been a great experience, the year Rob Zombie & Weezer came in 2015 and the year Papa Roach and In This Moment Came were some of my favorite shows. I'll never forget how pumped up the crowd was and how excited I was to be seeing some of my favorite bands perform. I miss you Streetfest. I miss you concerts. Hopefully one day we can do it again! Until then, tune in to our Backyard Bash on Saturday, June 27th! We'll air some great "live performances" where it'll feel like to concert is right at your house. We'll also be giving away some great stuff. For more info on Backyard Back, click here.
KEEP READING: 50 activities to keep kids busy this summer