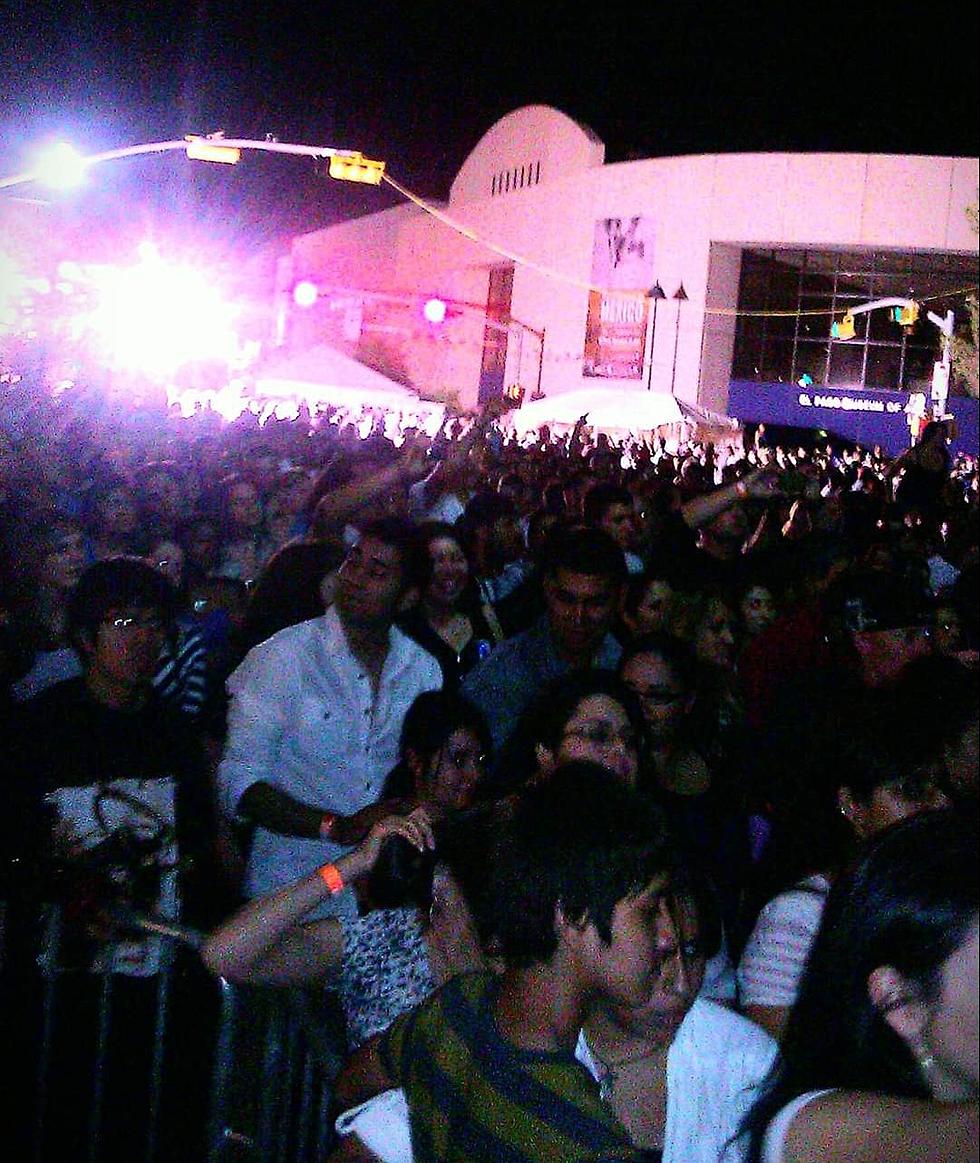 Veronica's StreetFest Action In 2011 Wasn't So Hot and It Shows
Veronica Gonzalez
KLAQ wants you to re-live the best blast from the past this Independence Day weekend. As you may or may not know we're resurrecting StreetFest's past performances this 4th of July weekend. We're serving you a four-play from one of the legendary artists who performed at one of our StreetFests.
Enter your number to get our free mobile app
So every hour will be starting with rocking memories of the El Paso Downtown Street Festival. I sure did have the best of times at every StreetFest I had attended. In fact, I personally shared the good times I had at the Downtown Street Festival yesterday.
Let's just say some crazy shenanigans happened that you can see by clicking here. By crazy shenanigans, you will see how Fernie is a true lady's man. Fernie sure got a lot of loving from Lisa Sanchez and me one year in 2012. Found some more pictures from years ago from 2012 and 2011's StreetFest.
Also, 2012, was the year you could take a selfie with the Batmobile Tumbler and Bat Pod. Plus, the headliners for the weekend those nights were Theory of Deadman, Candlebox, Filter, Saliva, Kansas, and Blue Oyster Cult. But in 2011, El Paso also went nuts for Hinder, 10 Years, Egypt Central, Queensryche, and Bachman-Turner.
There are not as many photos below from my past StreetFest adventures. Compared to yesterday's article, there are over 30 pictures I took with friends, of the crowds, and the bands on stage. If you want to check them out just click on the highlighted link above. But there are more pictures from the El Paso Downtown Street Festival that weren't included in yesterday's article. So feel free to scope through my StreetFest memories from 2011 by scrolling down below. There weren't as many pictures since the majority of the time I spent enjoying the atmosphere.
More StreetFest Memories
Check Out the Best-Selling Album From the Year You Graduated High School
Do you remember the top album from the year you graduated high school?
Stacker
analyzed
Billboard
data to determine just that, looking at the best-selling album from every year going all the way back to 1956. Sales data is included only from 1992 onward when Nielsen's SoundScan began gathering computerized figures.
Going in chronological order from 1956 to 2020, we present the best-selling album from the year you graduated high school.
The 40 Best Cover Songs by Rock Bands