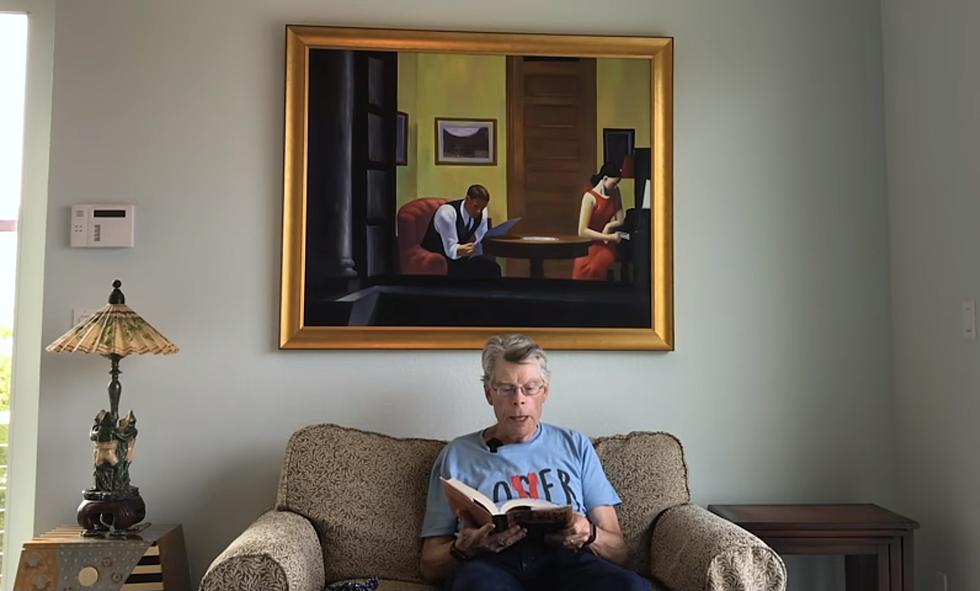 Stephen King Reads You a Bedtime Story
Simon & Schuster Books via YouTube
In these times, it may feel like we're living in a Stephen King novel- and he would agree. Well, now, Stephen King is joining the many celebrities who are reading bedtime stories. Well, kind of. Stephen King has read the first chapter of his new book If It Bleeds from the comfort of his own home if you're interested in having a story read to you.
If It Bleeds is a collection of four new novellas- Mr. Harrigan's Phone, The Life of Chuck, Rat and the title story If It Bleeds. In the video, King reads the first chapter of Mr. Harrigan's Phone, Courtesy of Simon & Schuster Books. Mr. Harrigan's Phone, according to Wikipedia is about "a teenager who finds that a dead friend's cell phone, that was buried with the body, still communicates from beyond the grave."
If that one is intriguing to you, you can also read an excerpt from The Life of Chuck, which is about "a man named Marty who becomes obsessed with a billboard that reads: '39 GREAT YEARS! THANKS, CHUCK!' In three acts, presented in reverse order, Marty tries to uncover the life of Chuck Krantz and why his retirement is being celebrated in these strange ads around town."
If It Bleeds is available now. Sweet dreams.
MORE: See absolutely chilling photos of empty public spaces worldwide