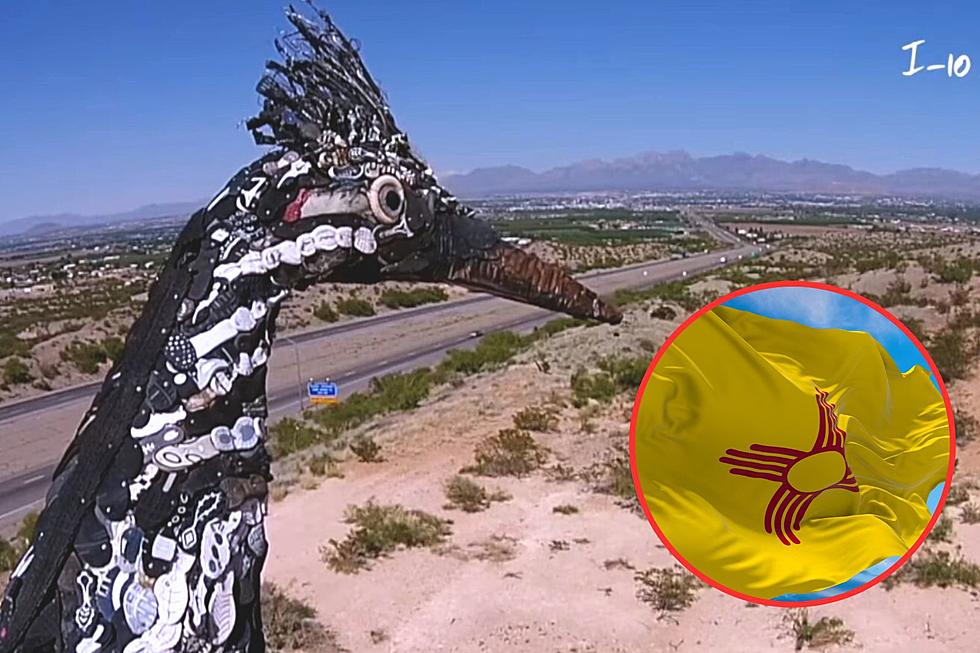 The Giant New Mexico Roadrunner That Made History 30 Years Ago
Visit New Mexico via YouTube/Canva
Texas is the proud of owner of many records; we've seen Guinness World Records broken in the Lone Star State, some very interesting world records in the music world & some intense speed records broken in Texas. For the longest time there one New Mexico city that broke a record that was once held by Texas. That city is, Las Cruces, New Mexico.
What was the original record?
Paisano Pete, a huge 11 Ft tall roadrunner, sits proudly in Ft Stockton, TX. Since 1980, he has a fixture in the town of Ft Stockton. For the longest time he held the record for being the world's biggest roadrunner. You can see what he looked like in 1994 thanks to the magic of YouTube.
When did Las Cruces break the record?
His record was broken in 1993 by Las Cruces when they too made their own roadrunner sculpture. Olin Calk was the artist for a giant recycled roadrunner built entirely various items at the Las Cruces landfill. This roadrunner is sitting at, not 12 feet, not 15 feet. But 20 feet tall & 40 feet long. That would become the NEW record holder. It seems pretty fitting since the roadrunner is the OFFICIAL state bird of New Mexico.
You can still see the recycled roadrunner when traveling off of I-10 westbound. It's sitting between the mile markers 134 & 135. And sure enough... you'll see the giant bird standing proudly.
Does Las Cruces still hold the record?
No. Fort Stockton would reclaim the record in 2022 after they made ANOTHER Paisano Pete, this one is 22 ft. tall & 11 long. You can find Pete at the intersection of North Main Street & East Dickinson Boulevard. This one is currently the record holder according to Guinness World Records.
While Paisano Pete might be the official record holder, I still hold the recycled roadrunner has the true record holder. It might not be as taller, but it IS longer than Pete. But regardless on who you think the bigger bird is, you can still either both birds standing proudly in Texas & New Mexico.
Amazing Rock Art Pieces by El Paso Artist Karmann "Sketchy Goat" Sloane
Karman Sloane, aka Sketchy Goat, has made some amazing art used by big names in the rock world. Here's a look at some of her favorite art designs that you might have seen.