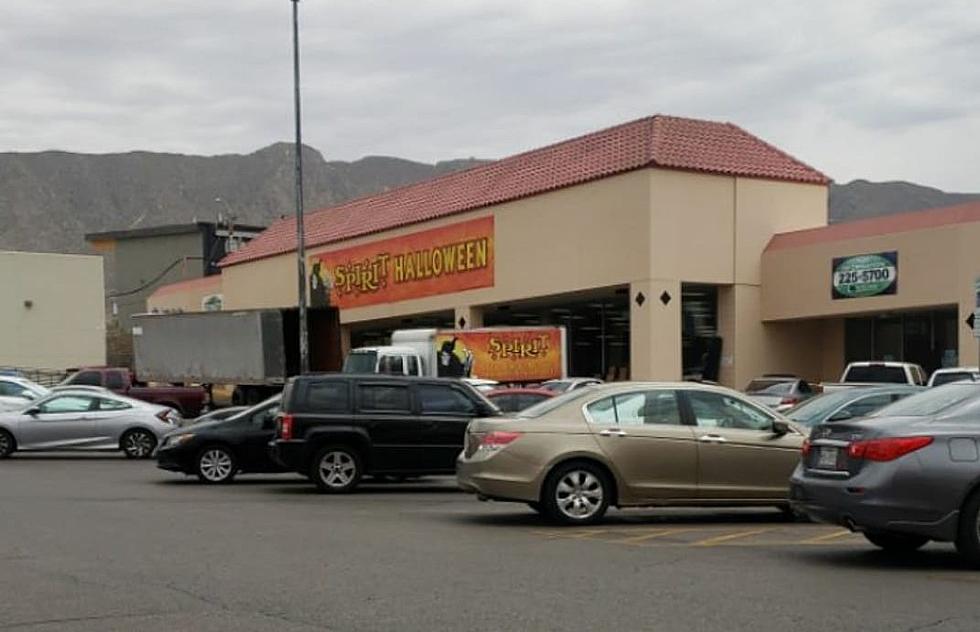 Spirit Halloween Has Begun Setting Up on the Westside of El Paso
Cera Mathson
There is some good news for El Pasoans regarding our favorite Halloween supply store.
Well, it was back in June when Spirit Halloween Store denied making that statement and confirmed they plan on still opening. Just recently that false letter starting making its way back again that worried Halloween fanatics.
My friend share a picture on Facebook confirmed that Spirit Halloween Store WILL open. She's a huge fanatic of Halloween and snapped a picture of the soon-to-be Westside location.
The picture my friend posted on Facebook showed semi-trucks unloading boxes of Halloween supplies and costumes. This kind of image definitely brightened up her mood and yours as well I'm sure.
El Paso needs this kind of excitement with everything that's going on in the world. A lot of El Pasoans have been worried about Halloween being called off due to Covid-19, but with Spirit Halloween opening up this month gives us at least some hope we can still celebrate.
Even if you still don't feel quite comfortable celebrating you can still get dressed up for fun. Our worst nightmare about Spirit Halloween, not opening is now laid to rest. I am unsure of the whereabouts for other locations but know the Sunland Park and North Mesa location is setting up shop.
READ MORE: See how some companies are changing their businesses to combat COVID-19