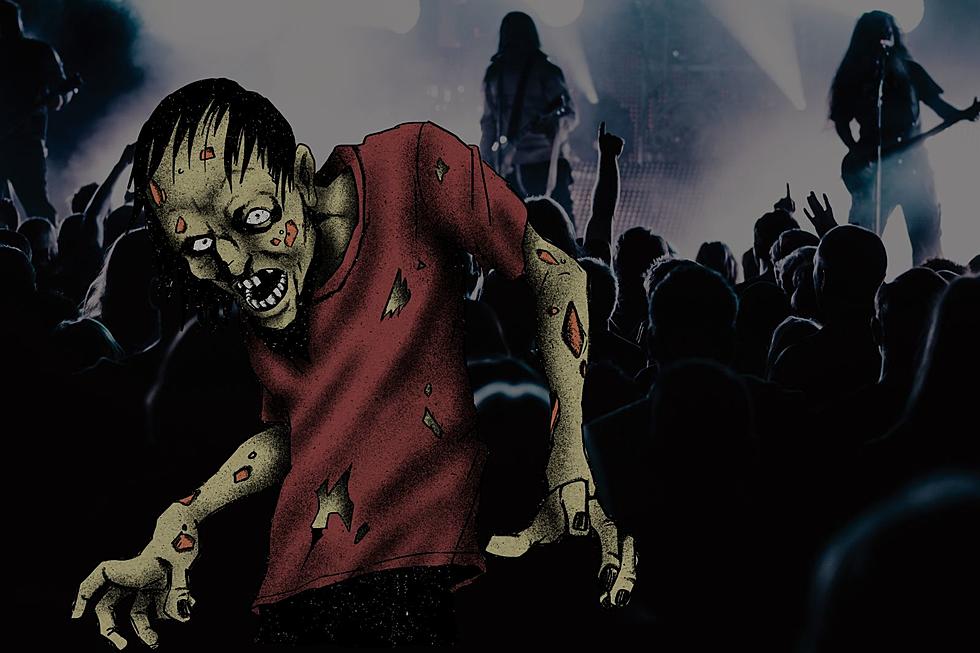 The Sad Tale Of Dubba G's Costume And Another Rock n Roll Tragedy
Canva
One thing I'll say about El Paso, any holiday is cause for a party. If said holiday falls on a weekday, we'll party anyway ... and/or go early.
Such was the case this year. With Halloween falling on a Tuesday, most peeps tore it up Saturday night.
Granted, most of us will party again on Halloween and you can't blame the double dippers. Gotta get the most out of those costumes; right??
I'm absolutely planning to party twice. I'm not so sure my costume will be up for it though after the Saturday it had.
Quick backstory ... my boss gave my fiance and I Halloween costumes. Odd choice for an engagement gift, (apparently, he missed the money tree), but he chose well.
80's characters ... a hot valley girl look for Rockin' Ronnie and an 80's rock star getup for me.
Instead of the usual black smears under my eyes A la Nikki Sixx, I went with two G's. Get it?? Dubba G had Dubba G's - HAA!! Ok, ok, moving on ...
One of the Run DMC guys showed up too and we talked about doing a remake of a classic rock song but, seems that's been done.
The rocker Dubba G stayed true to his 80's sex, drugs and rock 'n roll, debaucherous character.
Can't really get to far into the sex part here but their were babes aplenty and the booze flowed like, well, booze.
Things got pretty crazy and the last thing I remember was Wilma Flintstone showing up with a syringe she said was a jello "shot". Dubba G's alter ego was ALL about it.
I'm not really sure what happened after that but, may I rest in piece.
At least until Halloween, then; guess what??  Yep, 80's Zombie Rocker. My next gig will be at the Q Halloween parade for my very own "rock resurrection" tour.
No autographs, please. For one thing, zombie penmanship sucks. I may also try and eat your brains and I'd really hate to ruin our friendship like that.
Glimpse Inside El Paso''s New Hooters
Glimpse Inside El Paso's New Hooters'
Gallery Credit: Dubba G
10 Things You'll Only Understand If You Grew Up in Northeast El Paso
Sunrise Shopping center in Northeast El Paso was a Northeast staple for years! Here are 10 things you'll understand if you're also from the Northeast