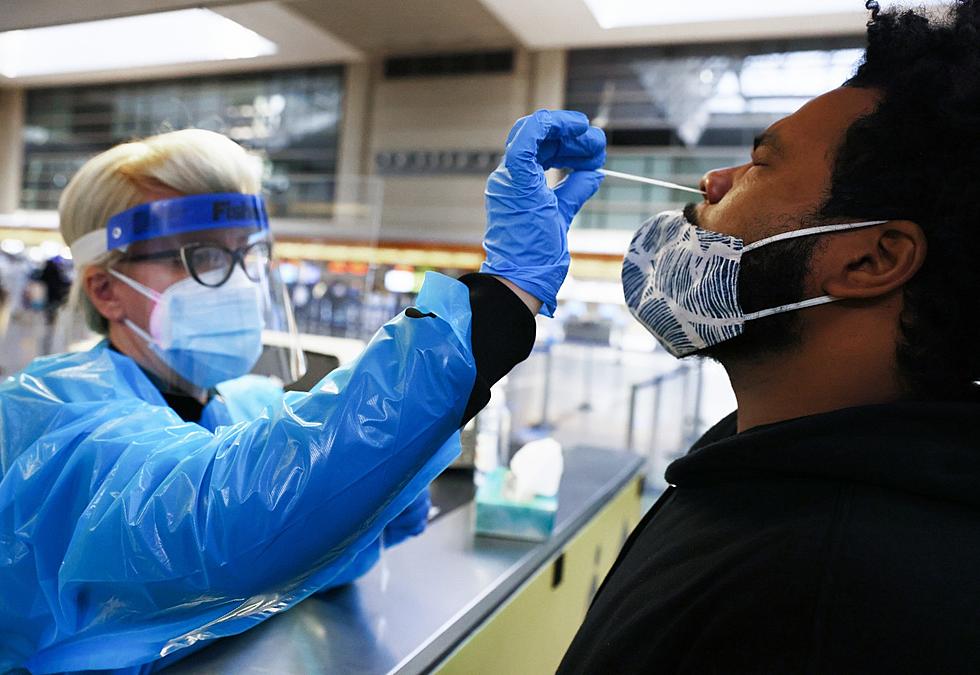 Some El Paso Sites offer COVID Testing in Minutes, Not Hours
Getty Images
I was driving last week near the Don Haskins center when I saw the sign for one of the city's COVID test sites. "Great," I thought, "If there aren't that many cars I'll pop in and get a quick test."
Enter your number to get our free mobile app
I quickly saw the line. It stretched all the way up to Sun Bowl and PAST the Haskins Center. I lost count of the cars after I reached 50. It turns out that those city-run mega test sites can take from THREE TO FIVE HOURS! Aren't there any places you can go without being stuck in a line for hours?
Thanks to some great reporting by KVIA's Saul Saenz, I found out there ARE some alternatives.
According to the KVIA story, an outfit called RevIVe and another called WeMedical Labs can get your test done in "a matter of minutes."  Here are the links to both websites:
https://www.revivecovidtest.com/
Saul Saenz says in his report that he tested the testers…and got tested right away!
So, what's the secret? Both RevIVe and WeMed say they focus on getting people to sign up online ahead of time to speed the process along.  Both accept walk-ins and can see them within 10 to 30 minutes. RevIVe says they get the test results in 24 hours and WeMedical takes from 48 to 72. Those times are about the same as the city-run testing sites…minus the hours sitting in line.
I guess my only question now is…why doesn't the city get these companies to run THEIR test sites?
KLAQ Listeners Working at Home