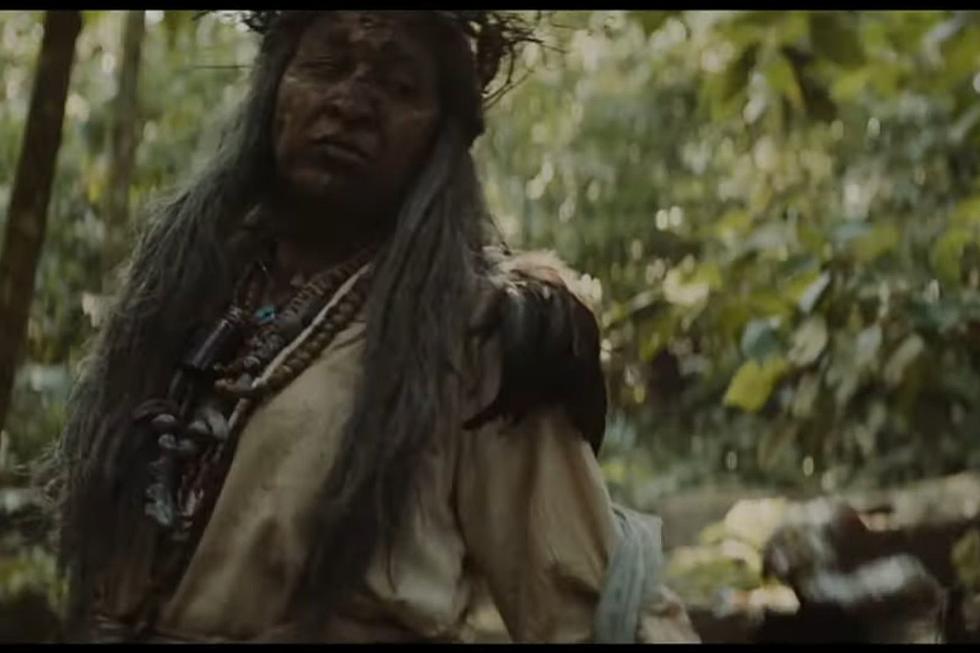 Five Filmmakers Come Together for a Horror Movie Set in El Paso
Dread via YouTube
Terror will soon descend on El Paso. At least that's what the trailer to the newest horror movie, Satanic Hispanics, wants you to believe.
Satanic Hispanics comes out September 14 and is being released by Dread Films and Iconic Events.
Satanic Hispanics is set in El Paso. What a big year it's been for El Paso! Despite Blue Beetle not being set in El Paso, there still are a few El Paso Easter Eggs. And while it looks like Satanic Hispanics wasn't fully filmed in El Paso, you definitely know it's the Sun City- especially when the first words you hear in the trailer say "El Paso police!"
Check out the trailer below:
The official synopsis reads:
In the film, police raid a house in El Paso, full of dead Latinos, and with only one survivor: The Traveler. When the cops him to the station for questioning, he tells them about the horrors he's encountered in his long time on this earth.
The film has five stories with each one directed by a different Latino director. They include Mike Mendez (Big Ass Spider), Alejandro Brugués (Juan of the Dead), Gigi Saul Guerrero (Culture Shock), Eduardo Sanchez (The Blair Witch Project), and Demian Rugna (Terrified). The film stars Efren Ramirez (who you may recognize as Pedro from Napoleon Dynamite), Greg Grunberg, Jonah Ray Rodrigues, Jacob Vargas, Hemky Madera, and Patricia Velasquez.
The film premiered at Fantastic Fest and was well received. Another horror maestro, Guillermo Del Toro, gave his stamp of approval as well. In El Paso, the film will be shown at Cinemark and AMC movie theaters.
El Paso Funeral Museum Hearse & Car Show