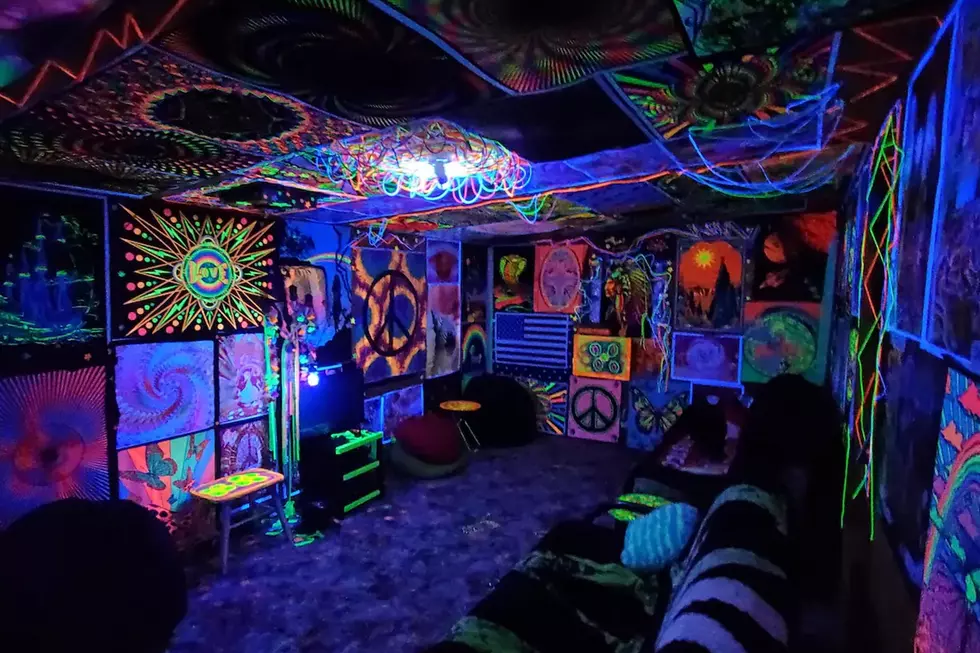 This Trippy Ruidoso AirBnB Will Transport You Back in Time
AirBnB
The Village of Ruidoso is a place where many El Pasoans head out to in order to beat the heat.
It's not too far, the temperature drops a bit, the surrounding forest is a great change of scenery and not to mention, the elevation isn't the only thing that will get you high if you catch my drift.
And while many will rent out rooms or cabins, or even camp out in the middle of the woods, there's also AirBnB's available for all types of occasions.
Enter your number to get our free mobile app
But one AirBnB really stuck out as I was searching for a little weekend getaway. This Unique Hippy getaway really catches your attention, and it definitely transports you back in time!
You'll feel like you are part of the group in the basement of "That 70's Show" when you book this AirBnB, check out the photos below.
Unique Hippie AirBnB in Ruidoso
As you can see, in the daylight hours, it looks like a normal place. All rooms are equipped with the psychedelic décor and black light. But it can also look a little tame during the day.
For $189 a night, you get access to nine beds total for one to 16 guests; one king, one queen, two sofa queens, three futons, one futon bunk and a full and twin. This experience is located on 20 acres of property where, as you can see, you can experience some amazing sunset views.
You can have quite the journey when you check this AirBnB out. You can check out more pictures of the property, and book it, here.
El Místico Ranch Glamping