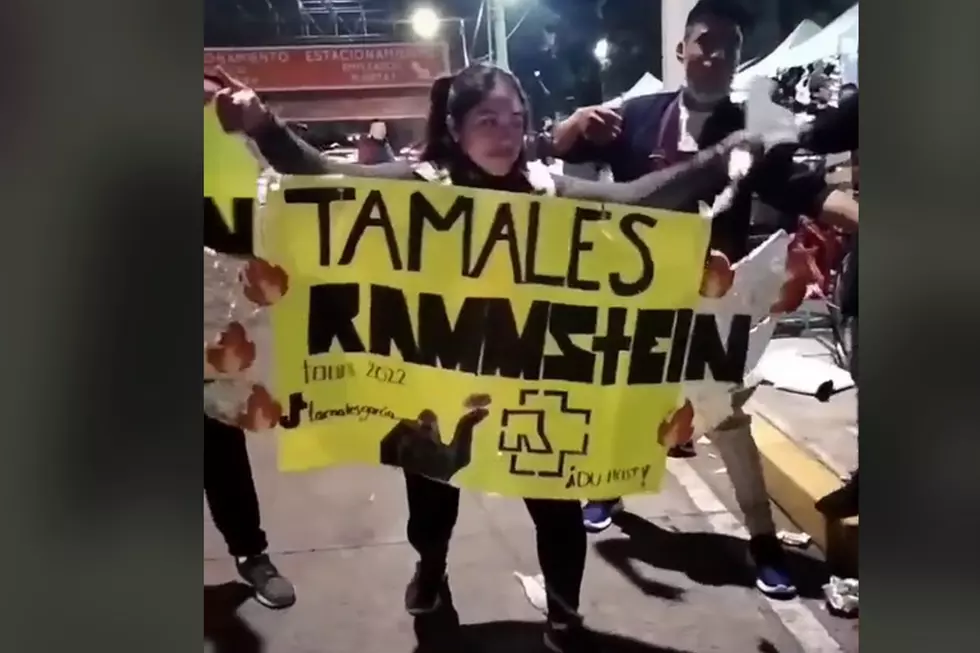 El Paso Would Love these Metal & Emo Tamales Stands
Tamales Garcia via TikTok
Corona Capital is an annual music festival that took place in Mexico City last week.
This year's lineup included Miley Cyrus, Arctic Monkeys, My Chemical Romance and Paramore. (Side note: is everyone but me seeing My Chemical Romance live?!)
If it seems like recently I'm writing a lot about emo stuff, that's because I did just finish wriring about the epic Emo Night coming to El Paso on December 10th. But upon doing some research for that event, I stumbled upon some pretty funny videos from Corona Capital- mainly from this one tamal vendor who came up with an awesome way to sell tamales.
First up, their tamales were named "Tamales My Chemical Romance"- and it looks like people actually flocked to this vendor so much so that they actually ran out!
Enter your number to get our free mobile app
Then other videos showed that they also named their tamal stand "Tamales Arctic Monkeys"- and again, it looks like it was one of the most sought after tamal stand!
In keeping with the theme, they also named their stand "Tamales Miley Cyrus"
These tamales were made by Tamales Garcia, who shared their experience selling at Corona Capital!
But don't think that all they sell are emo tamales, they also offer Rammstein tamales!
And of course, they have Tamales Iron Maiden:
Can you imagine going to a concert and getting some delicious tamales afterward? That's the world I want to live in. El Paso needs more after concert tamal vendors!
Either their tamales are actually really good or the fact that they give outlandish titles to their food cart is the cause of them going viral; either way it totally works!
Now, if only we can get some tamales My Chemical Romance, because I would probably run to them!
20 Savage Items You'll Find in an El Pasoans Christmas Stocking
From IOU's to Chico's Tacos these are the last things you'll want to find on Christmas Morning