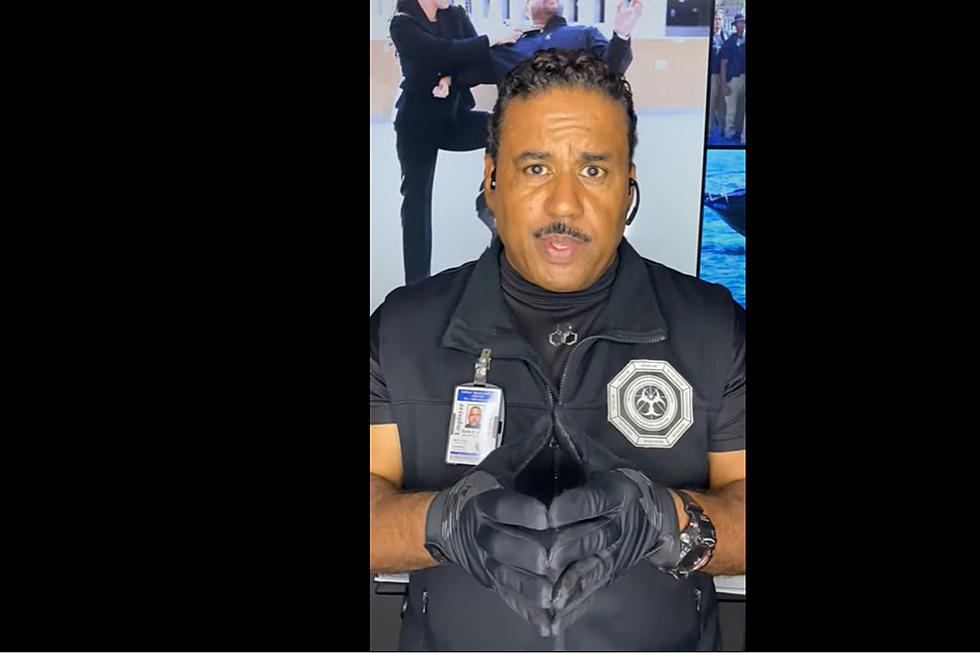 This Detroit Cop Will Help You Protect Your Tamales this Season
Detroit Threat Management Center via YouTube
Detroit D.U.S.T.- that's the Detroit Urban Survival Training- have recently gone viral after their YouTube tutorials on self defense have been deemed... horrible.
Dale Brown, or Detroit Self Defense Guy as the internet refers to him, is the founder of Detroit Urban Survival Training and the Detroit Threat Management Center
has been showing the entire internet how to defend themselves in some scary situations and the videos have been shared everywhere! Not because they share life saving advice, but because many are calling it probably the worst advice ever!
Enter your number to get our free mobile app
Look, I'm not an expert, so I won't judge- but I'll let you judge: is this some bad advice?
If it is, I wouldn't know, I just know that these videos are all over TikTok and I can't get enough of them!
Now the Detroit Self Defense Guy is teaching the citizens of El Paso some tactics that will come in handy this tamal season!
This video comes courtesy of Cameo- the online service that lets people hire celebrities to create personalized videos. Thousands of actors, artists, and influencers have set their own rates for a Cameo video appearance- and one of those is now Detroit Self Defense guy! You can check out the video here.
If you have a self defense question and want the Detroit Self Defense guy to show you how to handle a certain situation, Browns Cameos are only $50- which is pretty good. He's got a five star rating and only two reviews, but both are good reviews.
It's amazing how in just a matter of weeks this guy became viral! I'm sure many have learned what to do- and what not to do- in certain life or death situations. Brown also wants us to remember the power of love.
MORE: Some of the Memes & Tweets That Have Made Us Laugh (and Maybe Think)