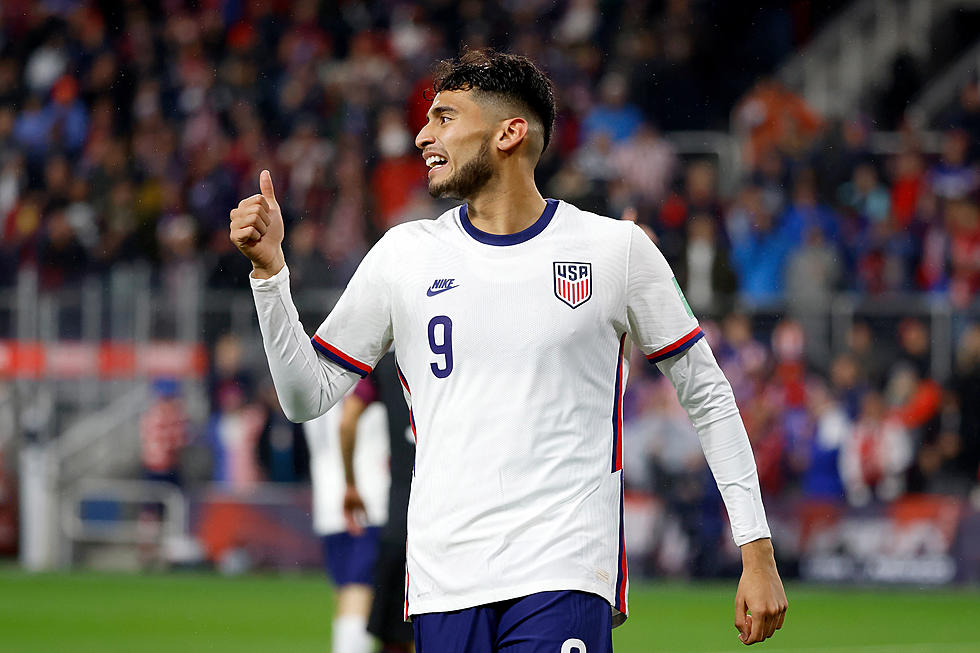 EP's Ricardo Pepi One Step Closer to World Cup, Added to Friendlies Roster
Getty Images
Former El Pasoan Ricardo Pepi is one step closer to Qatar and the 2022 FIFA World Cup in November.
Enter your number to get our free mobile app
United States Men's National Team coach Gregg Berhalter announced his 26-man roster for the last international break before the World Cup. USMNT is set to play friendlies against Japan on September 23rd, and Saudi Arabia on September 27th- and Pepi is one of three forwards who also made the roster.
For many, these friendlies are the last chance to make impressions ahead of the World Cup- and for fans and experts, Pepi is surprising choice.
Why is it a surprise? Well, for starters, it's been 11 months since the forward has scored a goal. Back in March, the 19 year old was going through a bit of a goal drought as well, but it was clear back then that coach Berhalter had big plans for the striker.
Berhalter remains on team Pepi as Goal.com reports Berhalters explanation of including Pepi on the roster saying:
Keep in mind this is a guy that scored three goals for us in World Cup qualifying and has had a tough time since then. We're trying to get him confidence. We're trying to get him into the group and see if he can make a push for the final roster. That's TBD right now.
While it seems like Pepi is in a drought, maybe these friendlies are the push he needs to get his confidence back and to, possibly, earn him that spot at the 2022 FIFA World Cup. If anything, Pepi is ready to prove that he's ready for Qatar should he be chosen.
20 of the Best El Paso Hacks You Should Know