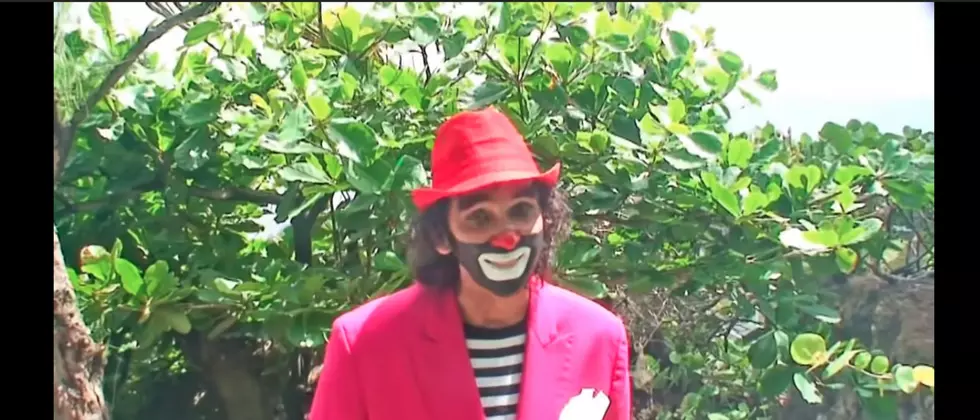 Remembering Beloved Mexican Clown Cepillín
Cepillin TV via YouTube
Fans across the world are mourning the loss of Ricardo González Gutiérrez, best known as Cepillín the Mexican clown. Cepillín died Monday at the age of 75- his son confirmed that he was hospitalized late last month after injuring his back during an accident at home. He had spinal surgery and was diagnosed with cancer, heart complications and, eventually, pneumonia.
Cepillín was loved by generations of fans and will be missed dearly. Cepillín, for those who don't know, worked as a dentist in Monterrey and began painting his face so children wouldn't be afraid of him. His name came from "cepillo de dientes," the Spanish term for toothbrush.
He became famous after a television interview and went on to star in his show "El Show de Cepillín" in 1977. His show was educational and comedic and went on to influence many other clown variety shows like "Los Chicharrines"!
Enter your number to get our free mobile app
Cepillín's most famous songs are "La feria de Cepillín", "Tomás", "En el bosque de la China" and "La Gallina Cocoua". "La feria de Cepillín" is my favorite.
While Cepillín's show was long over when I was a kid in the '90's, but reruns of his show on Saturday mornings were a guarantee!
Cepillín didn't let the new age of technology phase him out, he and his sons- Cepi and Franky, had recently joined TikTok, where he celebrated his 50th anniversary and thanks his fans.
Fans all over the world, myself included, have lost a bit of their childhood, but his memory, and his fun songs will stay with us forever. Adios, Cepillín.
A Sneak Peek Inside The New Alamo Drafthouse In Far East El Paso