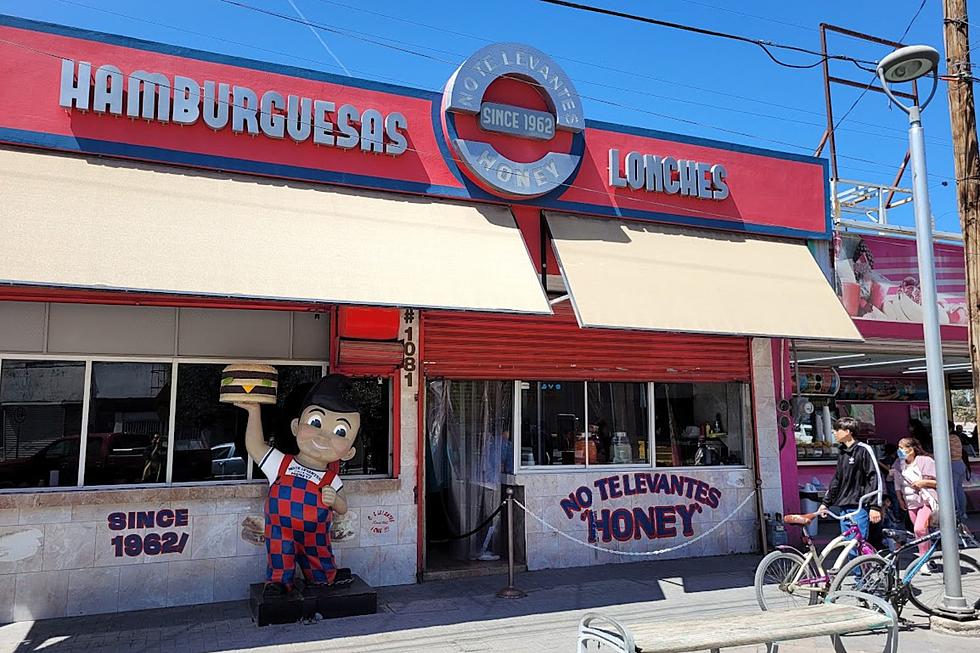 I Need to Find the Best Sandwich from Juarez Here in El Paso
Joanna Barba
I love sandwiches. And one of the best sandwiches I've had is in Ciudad Juarez.
The place is called "No Te Levantes Honey" which literally translates to: don't get up honey. Located at C. Ignacio Mariscal, Bellavista- right behind Avenida Juarez- it's centrally located for those walking into Juarez from the Paso Del Norte Bridge.
It's been a favorite in my family for so long. A trip to Juarez almost always guarantees a trip to No Te Levantes Honey. And we're not the only ones who think so because, usually, this place has people lined up outside the door!
No Te Levantes Honey is a simple place; someone takes your order, you order a sandwich or a burger, and it's made right in front of you.
Enter your number to get our free mobile app
Their menu consists of sandwiches and burgers and they're reasonably priced.
My favorite is the colita de pavo- yeah, the turkey butt one.
And their burgers are just as delicious.
But the only problem is that I can't be hopping the Border every time I get a craving for No Te Levantes Honey! That's where you come in, I need you to tell me where I can get a sandwich just like this!
Awhile back I wrote about the best tortas in El Paso- according to Yelp. Those places on the list have some great tortas, but I'm looking for something exactly like No Te Levantes Honey! Help a girl out and send in a message in the app chat when you find some place like this!
Weird Food Combos Texans Swear By