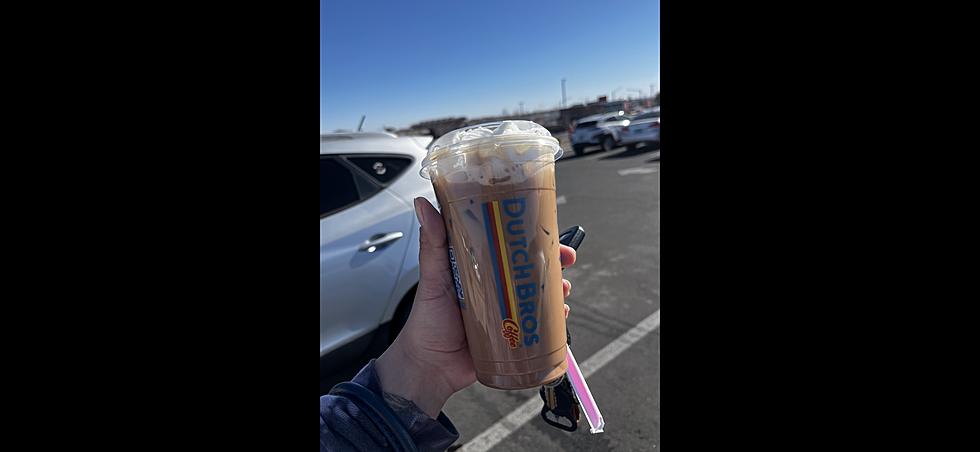 Popular Dutch Bros Coffee Opening Their 3rd El Paso Location Soon
Lisa Sanchez
Dutch Bros may have just opened their second El Paso location last week but a third is already in the works. Started in Oregon, Dutch Bros has become a coffee phenomenon here in El Paso and its easy to see why.
The coffee is good, the service is fast, and the prices aren't bad. The company sticks to what they know, which is how make good drinks fast ad its not just coffee. The company also offer various teas, lemonades, smoothies, cocoa, and even an energy drink created by Dutch Bros. You can check out the fun menu on the Dutch Bros website where there are a few muffins to choose from, but don't look for a extensive food menu here. The company knows how to make good drinks and that's where their focus is.
Since the company opened their first locations in Las Cruces and El Paso, the coffee shops have seen long lines of cars waiting to get their first sip of the trendy coffee drinks. It's already been a few months and the lines are still long with Dutch Bros lovers waiting for their favorite drinks. Luckily for El Paso coffee lovers, another Dutch Bros location has been announced on the Eastside of El Paso.
According to a new Facebook post from EP Real Estate Insider, another Dutch Bros coffee location will be opened off of I-10 and McRae:
This new location will be built in the shopping area where the At Home store is located. The coffee shop is currently being built in front of the At Home store. There's no word on when the new location will be completed but residents in the area are excited.
When the newest Dutch Bros on Eastlake opened last week, the location celebrated by offering free coffees until 8 p.m., here's to hoping they do it again. If you can't wait for this Dutch Bros to open, here's some local coffee shops you can frequent to get your caffeine fix.
Delicious, Local Coffee & Tea Brands And Shops You Can Support
El Paso Restaurants That Need To Open A 2nd Location We Can Enjoy