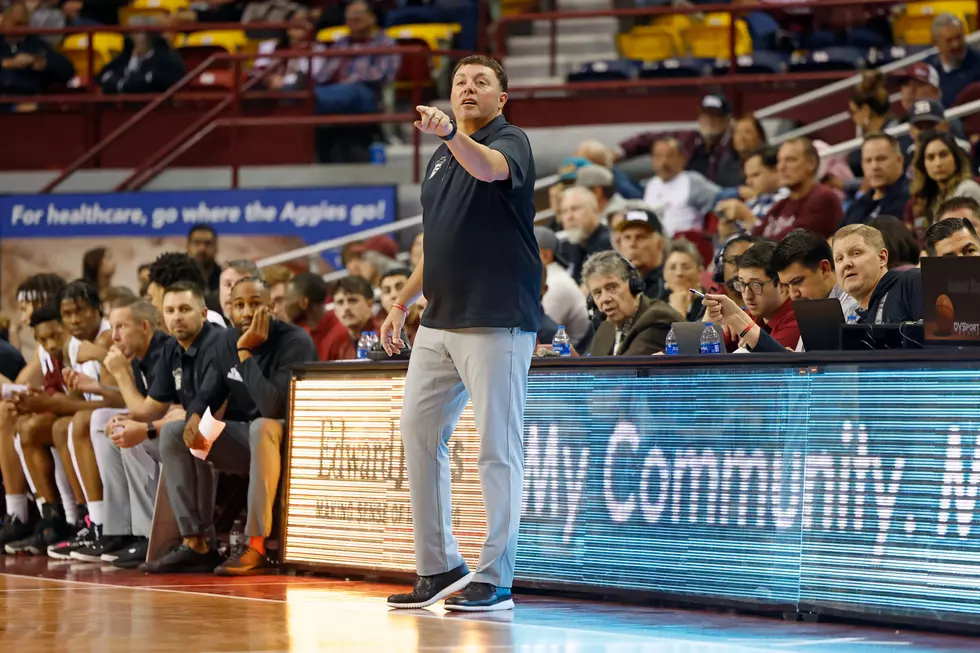 Plenty Of Questions Remain For NMSU Men's Basketball Program
New Mexico State University Athletics.
In the last few days, more details surrounding the killing of 19-year Brandon Travis by New Mexico State University men's basketball player Mike Peake in Albuquerque on November 19th have been published by various media outlets. KOAT-TV was the first to report on the story and then more detailed accounts from the Albuquerque Journal and KOB-TV followed.
While all of these new reports and videos were released to the media from New Mexico police, the Aggies have continued to play their regular season without any delay. The team hosted Simon Fraser Monday night at the Pan Am Center and then they flew to California yesterday to prepare for Santa Clara at 8 p.m. tonight. We did learn that Anthony Roy did not fly with the team to California for "personal reasons" according to NM State. Roy only played seven minutes against Simon Fraser.
Based on all of the new information that has been released by the Albuquerque media outlets, it paints a much more clear picture of the incident that led to the death of Travis. Following the shooting, a yellow Camero pulls up to the scene where video shows that Peake's gun and tablet were put into the trunk of the vehicle before it drives away. According to the report, Roy, Marchelus "Chi Chi" Avery, and Issa Muhammad were in the Camaro. This afternoon, all three were suspended by NMSU for tonight's game with Santa Clara.
As for Peake, he is out of the hospital but he has been suspended indefinitely from the team.
There are still plenty of unanswered questions surrounding the events that took place after the shooting and before the NMSU team bus left Albuquerque on Saturday to head back to Las Cruces. Here are some of the big questions.
1. Were coaches aware of Peake's gun prior to the bus leaving Albuquerque and had any of them notified the authorities to its whereabouts? The gun was later found in a room at the Doubletree Hotel where the team had been staying.
2. Were Roy, Avery, and Muhammad in the hotel at the time of the shooting?
3. How did they get the yellow Camaro to the scene to meet up with Peake?
4. How many other players were out past the team's midnight curfew?
5. Did NMSU know about the new information prior to the team's trip to Las Vegas?
6. Which players and coaches are being investigated in this case?
New Mexico State President Dan Arvisu announced yesterday that the school will hire a third-party investigator to review the events from the Albuquerque trip. Once the report is complete, NMSU will release its findings.