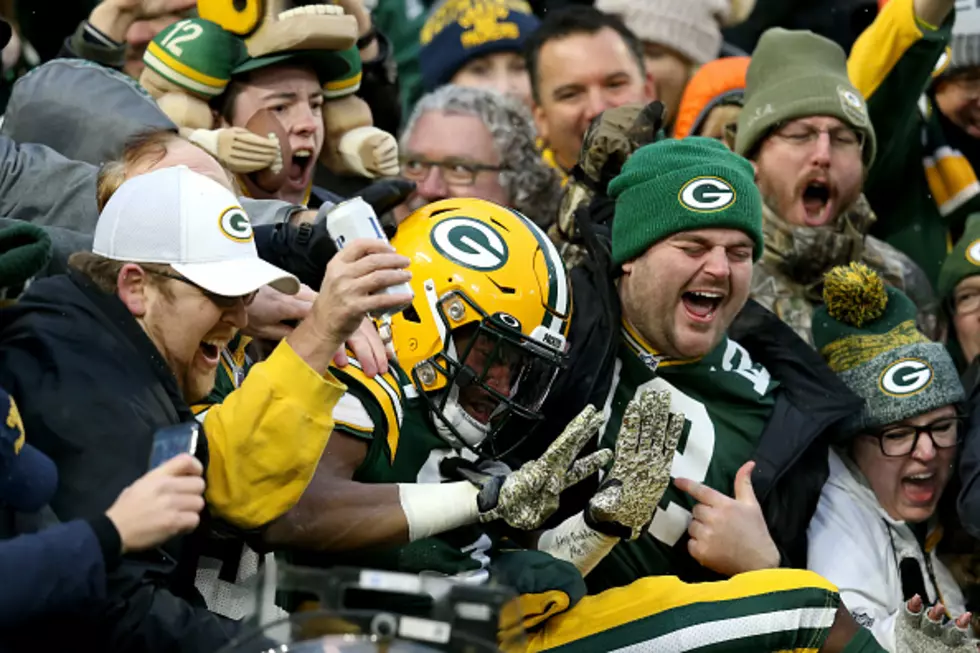 Packers Tweet Aaron Jones Brought His El Paso Attire Out to Play
Getty Images
The Green Bay Packers running back, Aaron Jones represents El Paso on and off the football field.
Despite Aaron Jones playing for a team you may not follow or root for doesn't mean you can't cheer for one of El Paso's own. If you are a Green Bay Packer fan, then you are probably always rooting for Jones.
As an El Pasoan, you can't help but respect Jones for his love or the city. When he scores a touchdown he shows love for El Paso by flashing hand gestures our area code, 915.
It is exciting to see celebrities wear clothing items that either represent a place in El Paso or just the city name itself. For example, such as Jason Momoa was gifted an El Paso Strong shirt by a UTEP Grad student.
Aaron Jones brought his sombrero back out to play, again. Not only was Aaron Jones wearing his famous sombrero but also in a Rhinos hockey jersey. Jones makes me so proud and happy that he supports local ALL THE WAY.
Enter your number to get our free mobile app
TACKLE THESE: Check Out the Best Uniforms In Each NFL Team's History