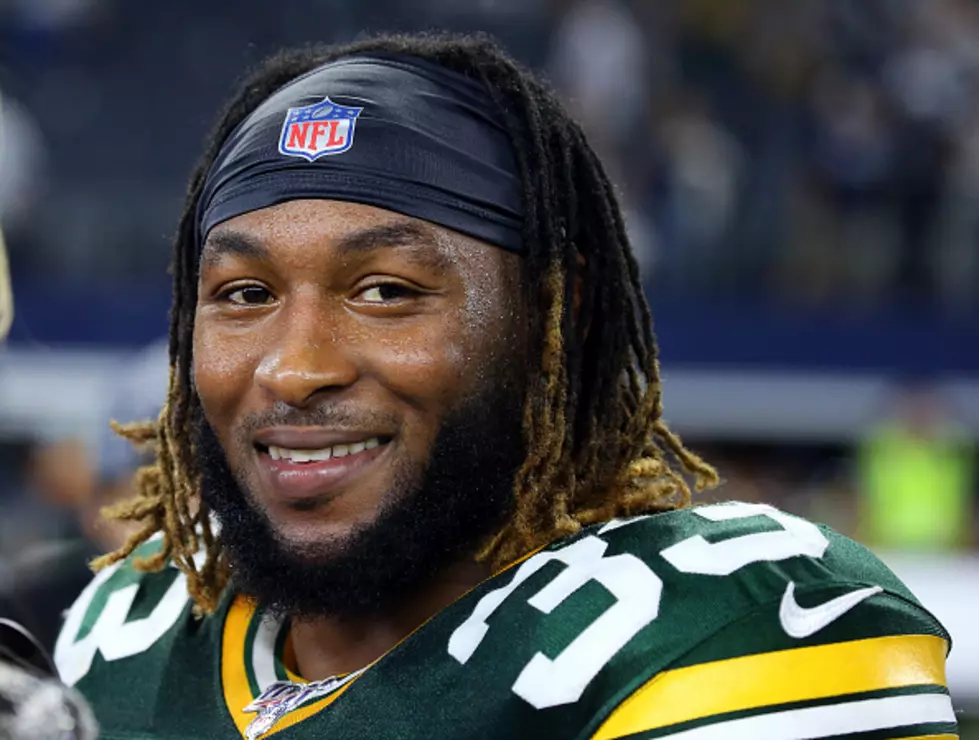 NFL Films Makes Appearance at Aaron Jones Football Camp
Getty Images
There is a chance your kid could make a cameo on NFL Films in the near future if they attended the A&A All The Way Foundation youth football camp hosted by the Jones' brothers.
This was the 7th year Green Bay Packers running back Aaron Jones and his twin brother, Alvin, put on the camp for the kids of El Paso - for FREE.
But in addition to the various NFL players who served as coaches and the hundreds of kids in attendance, check out who was also at Burges High School for the event:
That's right, a crew from NFL Films was there to document the camp. It's part of a bigger story about everything Aaron and his family do to give back to the youth in El Paso - and beyond.
It's been an action-packed couple of days for Aaron Jones during his break from the NFL before he heads to training camp.
Jones made a surprise visit to El Paso Children's Hospital and hosted his second annual, star-studded, celebrity softball game the night before at Southwest University Park.
The camp gave kids an opportunity to get up close and personal with Aaron, Alvin and several other NFL and former UTEP football players while having some fun playing football.
The kids even broke out in a huge "Aaron Jones, Aaron Jones!" chant before the camp got started.
"Man, all of y'all got me hype," Jones told the kids. "I'm so excited to have y'all on the field. The reason I do what I do is for you guys. I appreciate you guys showing me the love and support and I'll continue to give back to you guys because y'all are the future."
Best Rock + Metal Albums of 2023 (So Far)
A chronological look at the very best albums in heavy music to come out so far in 2023.