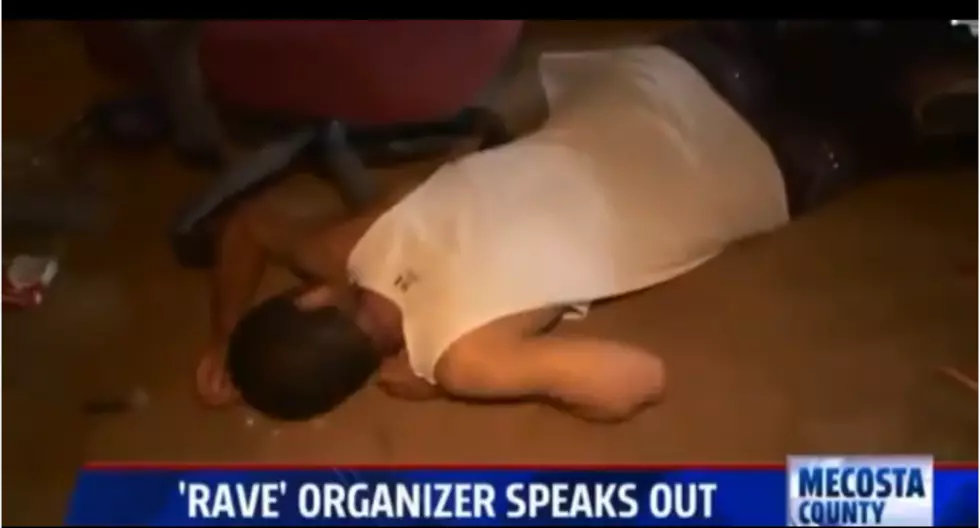 News Report On Crazy Party Includes Guy Still Passed Out On Floor
Photo Via Youtube User Washington Free Beacon
If you're going to move, you might as well go out with a bang. This guy did. And someone should really check to see if the guy on the floor is alright. 
James Taylor is a man with a mission. His mission was to throw a going away party for himself before he moves to California next week. I don't know if his goal was to throw the largest party his town in West Michigan had ever seen, but if it was mission accomplished buddy. This party was so big, the party included: 2 DJs, strippers, a fire-thrower, go go dancers and about 2,000 party goers. At one point, James even said it took about 20 minutes to go from one part of a room to the other because of the 500 people he had crammed inside his tiny home. Someone even drove from Tampa to Michigan for the party. That's dedication to having a good time.
James agrees that he was happy that the police ended up showing up to his house to help with the massive crowd. He feared for some of the party goers safety, especially considering there are still people passed out on the floor, like the guy in the news report. But what does he have to say about the underage drinking that reportedly happened at his party? Well, watch the video and you can hear his answer to parents who are upset their underage kids were at the party.