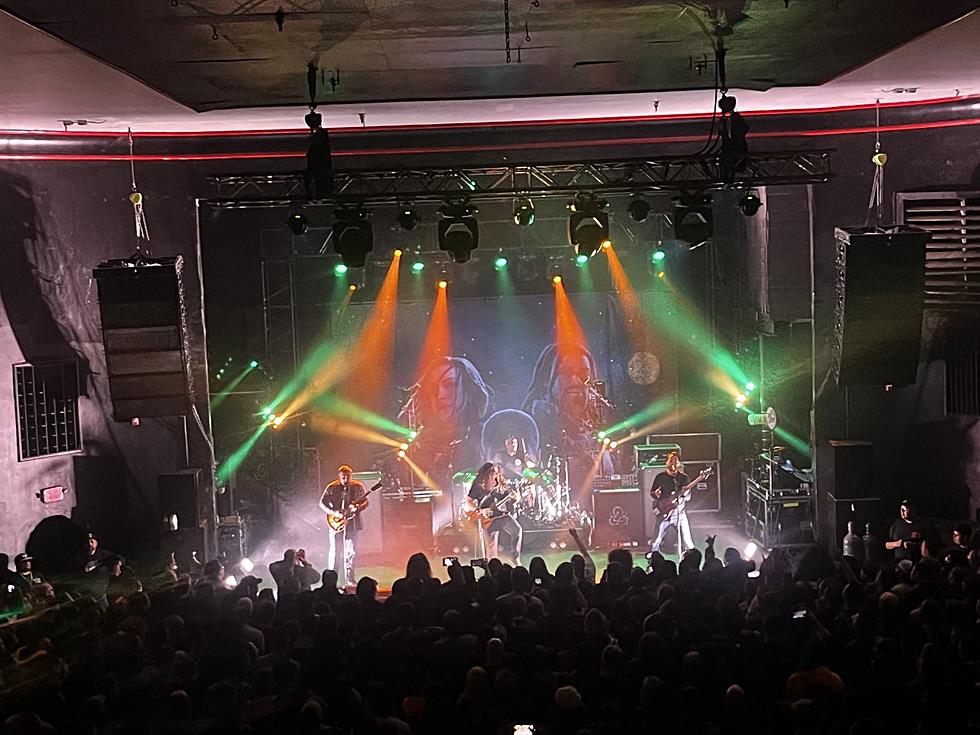 1 Important Thing To Remember Before Going To A New Mexico Concert
Lisa Sanchez
Most states are lifting their mask mandates which is great news for concert fans but there's one thing you need to be sure of before you go. Since the beginning of 2022, we've seen plenty of tours that were put on hiatus due to the covid-19 pandemic start up again. and music fans are ecstatic to see some of their favorite bands live and in-person again.
As more states across the country lift their mask mandates, event venues and concert halls are allowing fans to attend these shows without masks. Recently Coachella Music Festival made the announcement that they were not going to implement a mask mandate or vaccination requirements for attendees. Despite all these new changes, some bands, cities, and venues are still upholding some of their covid safety protocols. I learned this the hard way while attending a concert in Albuquerque over the weekend.
Enter your number to get our free mobile app
On Saturday night, Coheed and Cambria played a sold out show at the Historic El Rey Theatre. I've been looking forward to this concert for weeks, and headed up to Albuquerque early Saturday morning to make sure I was able to get to the venue for the concert on time. As soon as I got into Albuquerque, I received an email from the venue reminding me of the concert later that night. At the end of the email was a small reminder for people attending the show:
"Coheed and Cambria expects everyone entering the building to be vaccinated/boosted within 6 months of show date or to have a negative PCR test."
This stopped me dead in my tracks- I don't carry my vaccination card on me and didn't have a copy of it on my phone. I started worrying, thinking I wouldn't be able to get into the concert. Thankfully, my friend was able to get into my house and take a picture of my vaccination card so I would have a copy to show at the venue.
While this was the first time I had encountered this issue, there are plenty of tours around the country that are still asking for proof of vaccination or a negative PCR test. El Paso venue the Lowbrow Palace has been informing their customers about different bands that have covid policies requiring attendees to provide proof of vaccination or a negative PCR test wihtin 72 hours of their performance. Most recently is The Happy Fits which will be performing at Lowbrow Palace on March 15th:
If you're planning on attending a show in the next few months, make sure to double check your ticket, the event page, and your email to make sure you know if you need a negative covid test or a copy of your vaccination card before heading out to enjoy the show.
Incredible! You Can Buy This Entire Town Just 1 Hour From El Paso
9 Amazing Things Other Texas Airports Have That The El Paso Airport Needs
El Paso Piñata Maker Makes Stunning Works of Art You'll Love