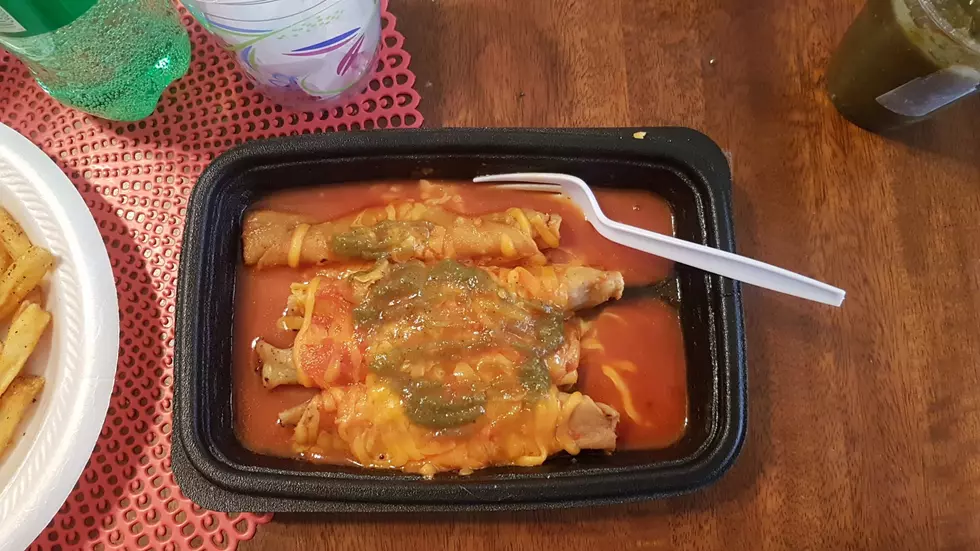 Make Chico's Tacos at Home With This Recipe
Joanna Barba
We all have been to Chico's Tacos. I would go when I was a little kid, then when I was a teenager I would visit when I worked at the El Paso Zoo and now I just go to enjoy a late night snack.
This chick named Nomi posted on her Tumblr, the perfect recipe on how to make Chico's Tacos at home. I think everyone in El Paso has their own way to make it at home but for those who don't have a recipe then follow her's. Although, nothing will ever come close to the original ones in El Paso.
Here is the recipe according to her.
frozen beef taquitos (fry until crisp in oil 2-3 minutes)
large bag finely shredded cheese (mexican mix is good)
One large can whole tomatoes (any brand, whole only- tried other combos, this works)
4-5 jalapenos (cut off stems, I leave seeds)
2 cubes tomato-base boullion and 2 cubes chicken boullion
1 gallon water
salt to taste (should need almost none b/c of boullion cubes)
Boil can tomatoes with cubes in gallon of water until rolling boil for about 15 minutes.
Remove tomatoes only and blend on liquify in blender, return to pot of soup
Take fresh jalapenos and blend on liquify with a small amount of water. (you should see only very minute pieces)
Add jalapenos to soup. Remove from stove. Store in plastic containers.Can freeze some of this. Deep fry beef taquitos until crisp about 2-3 minutes. Place in a bowl that has about a cup of hot soup, cover taquitos with cheese.
Now if you also want the green chile then head over to her page. Enjoy.
The 40 Best Cover Songs by Rock Bands