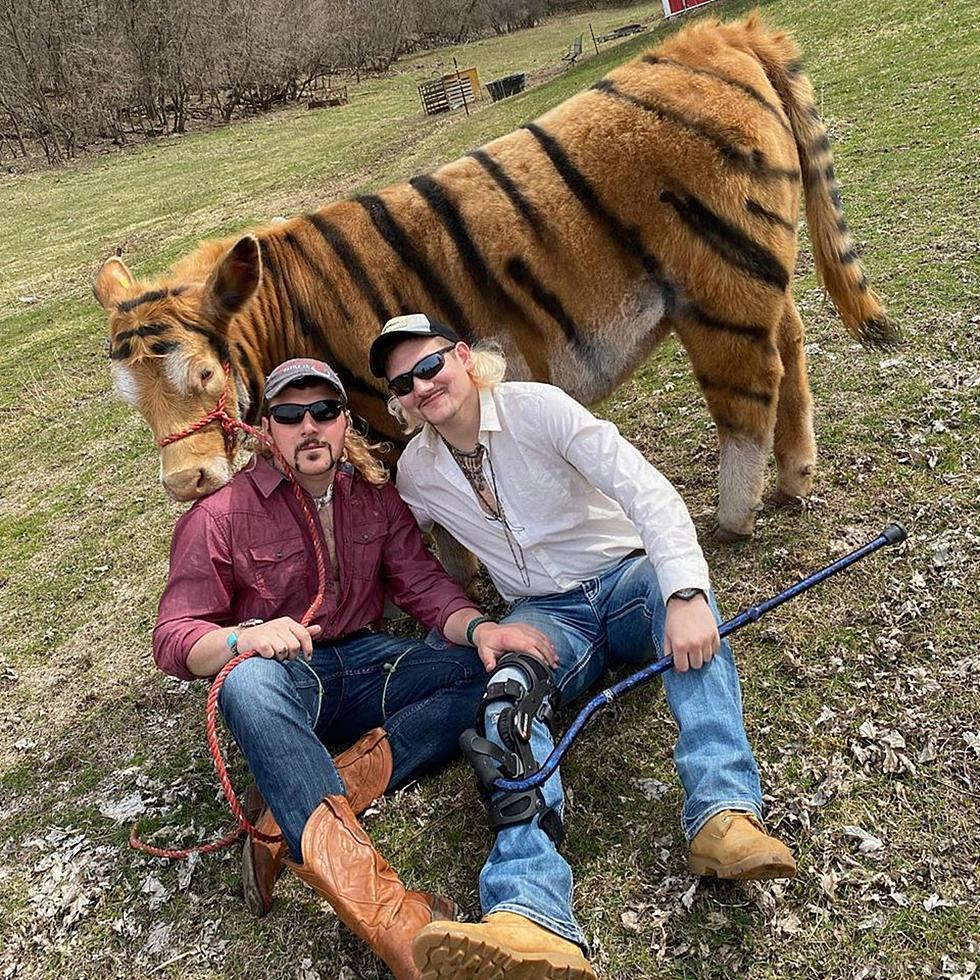 Let's Talk About These Farmers Who Did a 'Tiger King' Photoshoot
KHarry20019 via Instagram
You may be getting tired of it, but let me tell you, the "Tiger King" frenzy isn't dying down anytime soon. If you open up your Netflix it instantly lets you know that "Tiger King: Murder, Mayhem and Madness" is number one in the US today. If you're one of the few who hasn't seen the docuseries and don't want to fall into peer pressure, let me just assure you that it indeed does have tigers, murder and mayhem. One of our main characters is Joe exotic, a colorful character who loves his tigers and loves collecting men.
So many memes and parodies have come in tribute to the Tiger King himself Joe Exotic but I don't know if anyone has gone above and beyond as Wisconsin farmers Kyle Harris and his friend Jeff Kast have. Sharing on social media, Harris and Kast decided to dress up as Mr. Joe Exotic and one of his husbands, I'll assume he's playing the part of John Finlay. They took it up a notch and brought in their cow and painted the cow as a tiger! (Don't freak out, the paint used on the cow is safe, non-toxic and made specifically for livestock marking!)
Along with the pictures, Harris and Kast blessed us with parody videos of "I Saw a Tiger" and an expletive filled commentary on Carole Baskin!
"Tiger King" has turned into the gift that keeps on giving