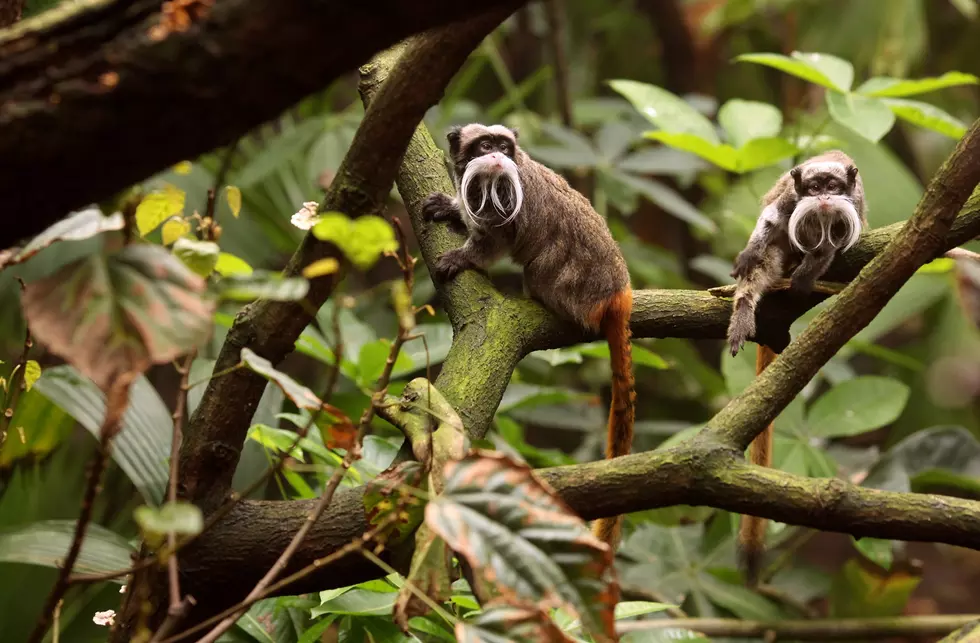 Influence of Tiger King Blamed for Rise of Stolen Animals at Texas Zoo
Getty Images
Recent chaos at the Dallas Zoo has some wondering: "just how much of an impact did the 'Tiger King' have on society?!"
In case you missed it; last week at the Dallas Zoo, a clouded leopard went missing, then suddenly some emperor tamarin monkeys were stolen!
But some other strange things also happened like, there was a suspicious death of a vulture and some enclosures were suspiciously cut open!
The leopard was eventually found, but there was no word as to how it ended up getting out in the first place- but the enclosures that were left open were a clue. As for the tamarin monkeys, they were found and a suspect has been arrested and charged; the man was also connected to the missing leopard.
This string of strange activity has had zoo officials worried and on their toes. Many are wondering if animal trafficking has a role to play in the chaos.
Enter your number to get our free mobile app
Daniel Ashe, president, and CEO of the Association of Zoos and Aquariums, told CNN:
Globally the illegal pet trade is again driving many animals toward extinction.
Harrison Edell, the zoo's executive vice president of animal care and welfare, also told CNN about the impact of "Tiger King" and influencers:
I'm going to sound so old when I say this, it doesn't help that social media influencers think that it's cool to have this thing in your house.
True, it kind of looks cool, but if you actually saw "Tiger King" you would have seen all the negatives to having an exotic animal in your home- the food alone; you'll never financially recover from it!
While we all were invested in the case of the missing leopard and monkeys, I think this is a good lesson for all of us- leave the monkeys alone!
How These Texas Cities Got Their Names