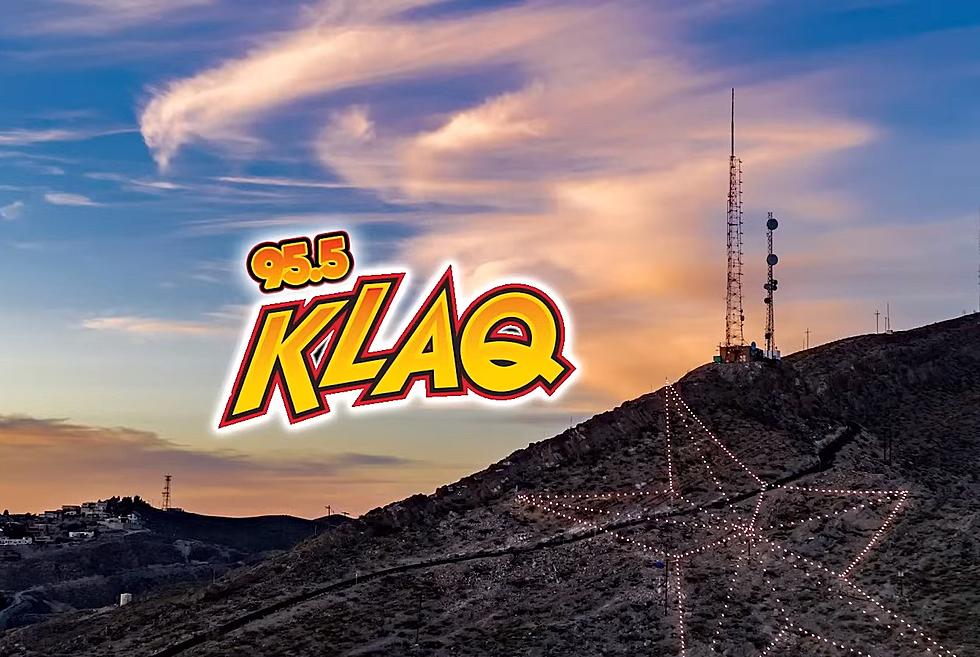 Jesse James Dupree Spreads the Love for El Paso & KLAQ
Jesse James Dupree via YouTube
El Paso has been given some heartfelt love from classic rockers over the years. In 2023 alone, we've seen Def Leppard show their appreciation to El Paso from the last time they were here & of course guys like Nikki Sixx & many other rockstars have lived here & continue that love with huge bands. Jackyl's Jesse James Dupree is no stranger to KLAQ or El Paso; the last time he was here, he was nice enough to get some photos with some old friends.
But of course that wasn't all; Jesse was even nice enough to give El Paso some love in a brand new video of his, his song with legendary AC/DC front man, Brian Johnson.
Which Jesse James Dupree song features El Paso?
The song "Never Gets Old" is a good old fashioned rock song about...well how good it feels to play, sing & LIVE that rock n roll lifestyle. In the video you get plenty of shots of musicians playing, great American food, the Full Throttle Saloon in Sturgis & some of the radio stations that have supported Jackyl & Jesse James Dupree throughout his career.
The very first one shown in the video is non other than El Paso's 95.5 KLAQ. But it wasn't just the name KLAQ shown; they used a beautiful shot of the Star on the Mountain too.
That wasn't the only Texas radio station you can spot in the video; 99.5 KISS in San Antonio can be spotted in the music video. Long time Jackyl fans will know that was the radio station that helped create Monster Jam that we know today.
I speak for everyone here at the Q & El Paso when we say, "Thanks Jesse! Much love back to you man".
The 46 Rock + Metal Songs With Over One Billion Spotify Streams
Recapping the rock and metal songs that have eclipsed one billion streams on Spotify.
NOT INCLUDED: The definition of rock is incredibly broad today and, in this list, we've elected not to include pop/rock acts such as Imagine Dragons, Maroon 5, Twenty One Pilots, 5 Seconds of Summer, Coldplay, Goo Goo Dolls, Gym Class heroes and Train.
Gallery Credit: Joe DiVita
Rock + Metal Album Covers That Had to Be Changed Due to Controversy
These bands had to change their album covers because they were too controversial.
Gallery Credit: Lauryn Schaffner
Top 30 Hair Metal Albums
The 30 best hair metal albums of all time.