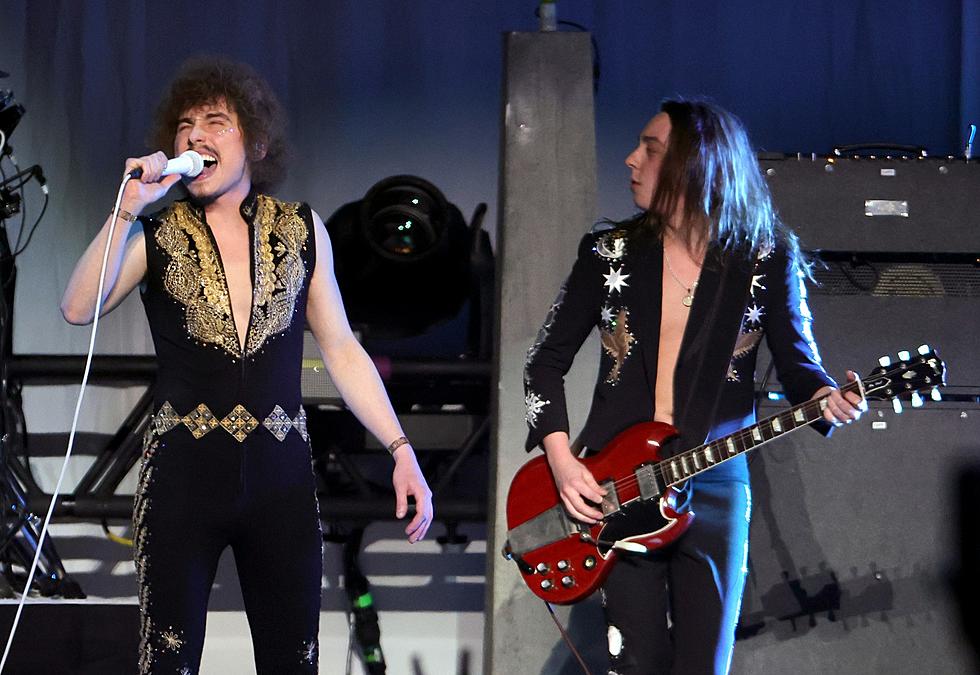 Mash-Up Answers Question "Why Do People Say Greta Van Fleet Sounds Like Zeppelin?"
Getty Images
We were (finally) allowed to announce this week that Greta Van Fleet is coming to El Paso.
Enter your number to get our free mobile app
The show is on November 8th at the Don Haskins Center. Tickets go on sale THIS Friday at noon at the Haskins Center Box Office and through Ticketmaster. KLAQ has tickets each day, at multiple times throughout the day. Yep, these are "win-em-before-you-can-buy-em" tickets!
When the Michigan band leaped onto the national scene in 2017, people IMMEDIATELY commented on how much they sounded like Led Zeppelin.  Rock radio stations, including the Q, got phone calls requesting "the new Zeppelin song" and many people were convinced that Plant, Page, and Jones had gotten back together.
Even Robert Plant has commented on the similarities, even rolling his eyes at Greta singer Josh Kiszka's assertion that he "based his whole style on Aerosmith".
Personally, I love love, LOVE Greta Van Fleet. One thing about great bands is that, sometimes, they remind you of other great bands you enjoy. "Highway Song" is a GREAT rock song. So what if it reminds people of Zeppelin's sound? They said the same thing about David Coverdale but that didn't keep Whitesnake from being a kick-ass band. Besides, I don't think the surviving members of Led Zeppelin are planning a reunion anytime soon.
Check out a bunch of Boomers (awesome Boomers, by the way) hearing Greta Van Fleet for the first time.
In 2018 mash-up artist DJ Cummerbund put Greta and Zep together and came up with THIS masterpiece. No, I don't know why Jake "The Snake" Roberts and Macho Man Randy Savage are in it.
CHECK IT OUT: Here Are the 77 Most '70s Things About 1977